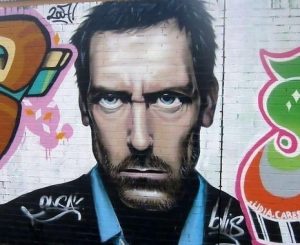 If you are a roller-coaster enthusiast, you probably love the idea of going up and down at high speed. But if you're trying to achieve financial stability and security, anything that goes up and down is your worst peeve. Whether it's demand, prices, or wages, you want to find a reliable sector to bring your financial situation further.
For old-time investors, gold used to have that position, but nowadays even financial commentator and guru Jim Rogers has stopped buying gold. In his views, gold isn't profitable anymore in comparison to rising financial items. Admittedly, you may not be looking for an investment strategy right now. Maybe, all you want is to achieve stability and security through your day-to-day job. Perhaps you're trying to put your efforts and creative thinking into developing the projects of tomorrow? Regardless of which angle you're taking on financial stability, there's a sector in 2019 that fulfills all your requirements. Indeed, the healthcare sector is buzzing with opportunities for those who know where to look!
Find the golden careers in the medical sector
The healthcare sector has a lot of jobs that are not only highly in demand but that also come with a generous paycheck. Indeed, you could earn from $84,000 to over $275,000 – median salary data – without needed to spend 10 years studying in college. Contrary to the common belief, your study path doesn't have to last 10 years for you to make money out of your expertise. Beware though; you need to be ready to commit to expensive studies from the start as Doctor Mike reveals on his YouTube channel.  However, within a few years you can pay your student's loan and start earning money. With orthodontist as the most popular role, you can make a significant impact on people's lives by improving their smile and their confidence.
Follow the health market closely
You may not consider the healthcare sector as a career. But you are undoubtedly aware of the competitive market of health insurance, and the money that comes with it. You could make significant profits by investing in carefully selected health stocks Admittedly, while the stock exchange market is renowned for its fluctuations, it's worth noting that the economic conditions for health insurance investors are robust, with forecast economic growth. Additionally, as the cost of healthcare is increasing at a slow pace, there's a huge potential for gains. Take some time to review the most suitable insurance stocks and choose the best investment for your budget.

Look out for innovative businesses for the health of tomorrow
What is the healthcare solution of the future? It's precisely this question that can drive your income. Innovative artificial intelligence applications are anticipated to rise and spread across multiple areas of healthcare expertise. With machine learning abilities, you can expect to see the first imaging diagnostic, drug delivery and risk analysis applications for AI. Still in the digital world, telehealth platforms and mobile apps need to expand to include behavioral health and therapy management. If you have technical knowledge, you can help doctors to develop and patent the solution of tomorrow.
Financial stability is within arm's reach for those who embrace the potential of the healthcare sectors. Whether you're an investor or a professional, there is an opportunity you can't afford to miss.