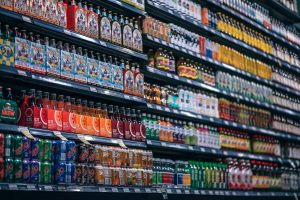 Every business and we do mean EVERY business, needs to explore ways to save money on the modern market. If you aren't saving then your business model isn't going to be efficient. If it's not efficient then it's only a matter of time before you're taken down by a cheaper competitor. Ultimately, clients want the best but they also want great value. If you can't provide both, be prepared for them to start looking elsewhere. This is, of course, the last thing you want, but it can happen if you're not careful. So, How do you avoid the issue here?
You might think that saving money requires strategies that are going to work for some businesses but not for others. However, this isn't the case at all. As you are about to discover some money saving tactics are completely universal regardless of what sector or industry you're operating in. We're going to show you what we mean with some real examples of how businesses like yours cut the cost. 
Find The Right Supplier
You do need to make sure that you find the perfect supplier for your business online. This is true for everything, even small items like pens and pencils. You might think that a cost like this won't matter in your business model. Don't be so sure though because if you don't get the right cost for these products, it is going to add up. Luckily, it's a buyers market so you have complete freedom to decide who you want to buy from and what company probably isn't offering a good enough deal. 
You can make sure that you don't have to worry about being overcharged in silly areas. This is going to cause your budget to take a hit every time you buy. Now let's explore some examples. You might be running a research lab and operating as a business that delivers solutions which will ultimately lead to medicine for conditions like Huntington's disease. For that, you need supplies like deuterium. Researchers don't buy from any supplier though. Instead, they might look for stock clearances. These are the same product at a cheaper cost from a trusted company. 
Or, what about a mechanic? A mechanic might need parts to complete repairs for their business. Now while they do want to cut costs, they also need to make sure that they offer genuine parts for the best, high-quality service. There are plenty of businesses online that provide these items at fantastic value for money. 
Invest In The Gig Economy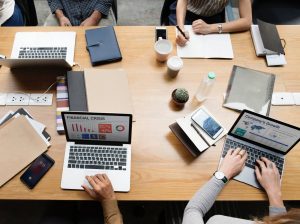 In the words of J. Jonah Jameson, freelancing is the best thing in the world. Did a movie from 2002 predict the future of most industries? In reality, the lines had already been drawn even then that suggested the gig economy was going to take off in a big way. You can see why it's attractive to business owners. Suddenly, there's a way to save money by not hiring staff. Without a permanent team, you don't have to worry about providing incentives or benefits which immediately cuts the costs out of the business model. That's great news, we think you'll agree. It also means that you don't have to worry about issues with office politics and other problems that can plague the work environment. Workers in the gig economy can also be found at competitive rates, even when you're hiring experts. Why is this? Well, they are basically bidding for jobs. So, you can choose what you want to pay and then find the pro to deliver the service. 
Again, this works in any business. Marketers are using freelancers for copywriting to produce high-quality audiences. While some do work permanently for companies others use platforms to make sure that they find clients on a daily basis. 
At the same time, industrial businesses and telecommunication companies are finding engineers through FE. With FE telecom companies can tap into a massive pool of talent that is global. They provide the solution that their customers need without ever having to hire an engineer as a permanent member of their team. 
Be Flexible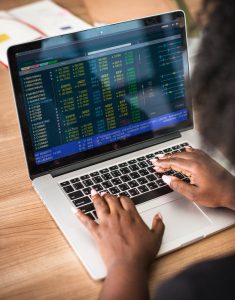 Of course, once you start exploring options like the gig economy, it makes sense that you then need to consider flexibility. How can you ensure that your business is more flexible and able to bend around the latest challenges on the market while saving money? Quite simply, you get rid of the business office. Instead of bothering with the typical office you can run your business remotely or from home. This means that you don't have to worry about rent or perhaps paying for the business address. Instead, this cost is completely removed from your business model. 
Again, it works for a variety of companies. For instance, you might be running an e-commerce business. With e-commerce, you're selling online, so there's no need to think about having an office. Instead, you can operate completely from home. Or, you might be running a legal firm. A lot of lawyers are now private and use a virtual office to uphold appearances. You get the benefit of looking successful without having to worry about the heavy costs of managing that city office. 
Outsourcing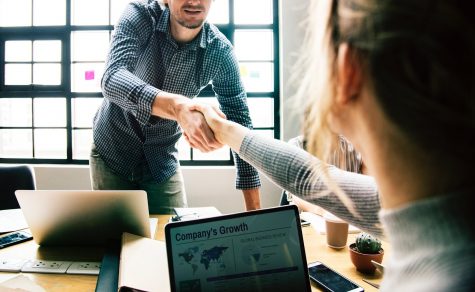 Or how about outsourcing? With outsourcing, you essentially pinpoint the difficult and expensive areas of your company. You then work to pass them off to other businesses on the market. This might include marketing, call handling or customer service. Call handling is a big one. When you call a company for support, there's a good chance that these days you're contacting a completely separate business. They will work to address your issue and make sure it is handled correctly. 
Again, this is universal because every business needs some form of customer support. Through outsourcing, you can make sure that there is someone on the other end of the phone. But you won't have to worry about paying the cost of employing this team of workers. Instead, you just hire a company and pay them a fee which provides you with high-quality service and solution. 
As you can see then, saving options aren't exclusive for specific industries or sectors. They can be completely universal.