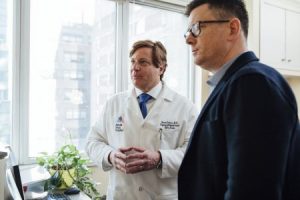 The healthcare industry is vastly different from other industries. Businesses operating in this sector sell goods or services that serve an essential purpose. Yet, medical entrepreneurs still have to find ways to make a profit, just as entrepreneurs must in any other industry. Getting the balance right is tough. Obviously, you have to keep consumers happy in all marketplaces, but you have a duty to keep them safe and healthy in the healthcare industry. What's the key to success? Let's talk about how you can create a successful medical business in 2019.
Figure out your niche
This is something that takes careful consideration. Every company needs to find its niche, but there are so many different sectors in the medical industry that you could take thousands of different approaches to creating a business in this marketplace. You could create a general healthcare clinic, or you could even start a healthcare insurance business. Perhaps you want to offer veterinary or dentistry services. Obviously, you probably have an idea of your business in mind already (especially if you are qualified in a particular medical profession), but the point is that you need to take some time to put together a business plan. Maybe you know your specific niche, but how are you going to stand out from the competition in your industry? For example, you might have decided that you're going to start your own medical practice. However, have you figured out a way in which your clinic will distinguish itself from others in your local area? In the following points, we'll talk about the ways in which your business can succeed in a competitive landscape.
Continuously collect information on your intended audience.
For starters, you need to continuously collect information on your intended audience. You probably know that research is important when it comes to creating a business. Every entrepreneur knows that. But it's absolutely vital in the healthcare industry. Medical care is always evolving, so you need to keep up to date with the latest trends. You don't just want to copy your rivals. Find out what your target market wants and needs. If you find a problem, then you'll have the opportunity to develop a solution which sets you apart from your competitors.
Use the best possible tools and resources.
Some businesses can get away with cutting corners and still maintaining a good reputation, but this isn't the case in the medical industry. Sub-par resources in a standard workplace might result in manufacturing errors with products, for example, but sub-par resources in a medical workplace can result in healthcare that falls short of expectations. You can't cut corners when it comes to the well-being of your patients. They'll notice, and the reputation of your business will be ruined. Make sure you use the best possible tools and resources in your company. Replace medical devices and products if they're worn out or they're falling short of expectations. You might want to get professional help to repair your compressor valves in some of your medical devices. This will ensure that the technology you use is still capable of delivering a high-quality standard of service to patients.
Network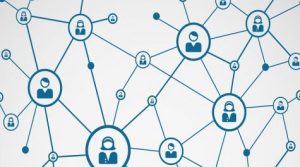 Networking is absolutely essential in the healthcare industry. If you want to develop a successful medical business in 2019, then you've got a tough road ahead of you. It's an incredibly competitive marketplace, regardless of the specific health sector that you choose to target. You need to attend conferences and meetups to learn about the way in which this industry works. It's not enough to have medical knowledge. A doctor running a health practice still needs to gain business skills to ensure that their clinic makes an impact on the market. Networking won't just give you knowledge in an entrepreneurial sense; it'll also help you to make connections with other professionals in the industry. The medical world is so expansive that no single entrepreneur can possess all of the knowledge (medical or business-related) necessary to succeed in all sectors of this industry.
Yet, no matter how specific your niche, you'll probably have clients or patients who need other services from time to time. Consider a situation in which you run a general clinic, for example, but you have a patient with a dental problem. You're not qualified to handle that problem, and it could damage your business' reputation if you step out of your realm of expertise only to exacerbate a patient's health issue. But if you've networked well, then you might be able to recommend a good dentist to that patient. In turn, if that local dentist has a patient with medical problems unrelated to dental hygiene but related to your area of medical expertise, then they might refer that patient to you. By networking, you and other healthcare entrepreneurs can help each other's companies.