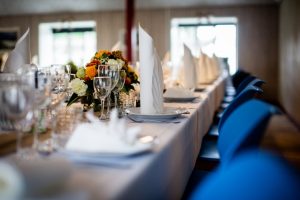 When running any business, following conventional advice is often a worthwhile venture. We can often wish to break tradition with anything that we try, but often, tradition exists for a reason. For example, you may think it's very classy and exciting to neglect to market your business, as you're sure that your romantic idea of word-of-mouth marketing helping a certain class of excited customer to rush to your doors will become a reality. But truthfully, you'll be much better helped by actually investing in marketing right off the bat.
After all, even a great painter must learn how to apply perspective and mix color palettes if they hope to apply any convention-breaking skill. Many people believe they can just dive into the restaurant industry and make a real success of it. But thinking that is often untethered to reality. It takes gusto, care, a considerate approach and very minute and worthwhile applications to ensure that a restaurant is worthwhile. But despite all of this, how can you make a restaurant that isn't quite so paint-by-numbers, helping you follow successful tradition while also stamping your own personality on the whole affair? We would consider the following:
Soulful Communities
Focus on the community of your restaurant. If you can do that, then you are much more likely to make decisions that keep people enjoying your space, wishing to return, and providing for them as accurately as you can. For example, if you run a charcuterie, fall in love with the meats and cheeses. Educate those who come to visit on what they are eating. Attend local markets and run community evens. Have live music from the open mics acts you wish to support in your area. If you can do this, the soulful community you embody will be a draw of a great many people in itself.
It's All About The Food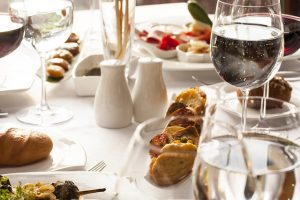 That being said, the food is always the most important priority. Without that, nothing works. It's the fuel for everything. This is why the best commercial kitchen design, investing in local suppliers and better ingredients, veering away from cheaper frozen foods or becoming more forthright in championing local businesses can help you stand out, and also help you achieve some good with your restaurant. You're not someone simply serving pre-baked meals without care. You should be an institution in your community.
No Ideas Above Your Station
Do not give yourself an overly pretentious name, or overly pretentious decors, or charge overly pretentious prices. It's fine to be a middling restaurant with plenty of soul and a community that cares about it. It's okay not to be fine dining, and even if you wish to serve this food, it's okay to do so without all the pomp and circumstance. The moment you get too big for your boots is the day customers will veer elsewhere. You can improve of course, but be sure you're self-aware.
With this advice, you are certain to develop a restaurant that is nowhere near as paint-by-numbers as you imagine.