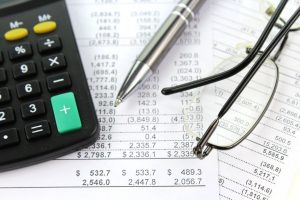 All business owners know that it's important to keep overheads as low as possible. The lower your overheads are, the higher your profit margins are going to be. There are so many different areas of a business where you can cut costs, but you should always start by trying to improve efficiency in certain areas. For example, if you have a look over your manufacturing process and see if there are ways that you can produce your products for less, your profit margins will increase considerably.
Reduce Utility Bills
You should also look for ways to cut down on your utility bills by being a bit more conscious of energy usage around the office. Technology is another great way to streamline processes, increase productivity, and save money. Most business owners are good at doing all of those things, but they really struggle when it comes to their staff costs.
Paying employees is one of your biggest costs and it's not really one that you can avoid that easily. All good businesses need great employees and the best people command a higher salary. You can't just start getting rid of people either, because you won't have the manpower that you need to run the company. That's why a lot of businesses owners just accept their staff costs and look for other ways to cut their overheads. However, it doesn't have to be like that. There are plenty of ways that you can cut staff costs without sacrificing productivity. If you're spending too much money on salaries, you should consider making some of these changes to your business.
Invest In Technology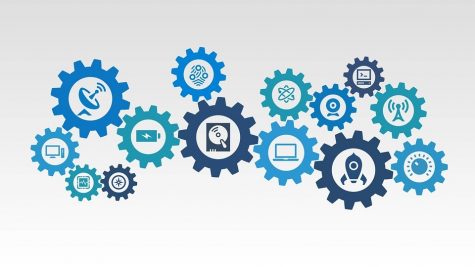 Investing in new technology is one of the easiest ways to cut back on your staff costs without sacrificing productivity. There are so many jobs that can easily be automated using the right software, so there's no need to pay somebody a salary to do it. Hiring a full time accountant, for example, is quite expensive, but there is some amazing accounting software out there that can keep track of your cash flow, deal with your tax affairs, and manage your payroll. You may still need accounting advice from time to time, but you don't need to pay for a full time accountant.
Large areas of marketing, particularly things like email marketing and lead generation can easily be automated as well. That means that all of the busy work that would normally take up a lot of your employee's time will all be handled by software, leaving them to deal with the bigger picture stuff like coming up with new marketing campaigns. If you're automating a lot of their work, you shouldn't need to hire as many people in your marketing department.
Customer service is such an important branch of your business and it's vital that customers are getting a quick response and a satisfactory solution to their problems. In the past, that meant having a lot of customer service representatives, but you don't need to do that anymore. Chatbots are a great piece of software that can imitate a human and answer a lot of the basic queries that people will have. So, you only need a small number of customer service staff to deal with the more difficult issues that the Chatbot cannot sort out.
By investing a bit of money in these tech solutions, you can drastically reduce the number of salaried employees that you need and save yourself a lot of money.
Reduce Employee Turnover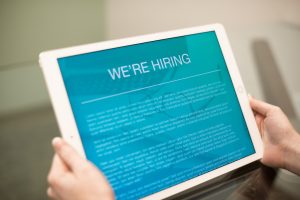 Employee turnover is a big problem for businesses and it can cost you a lot of money. If you're experiencing high employee turnover, you have to spend time and money hiring and training a new employee every time somebody leaves. That new employee is not going to be as productive as somebody that has been doing the job for years either, so you're losing money there as well. But if you can find ways to keep your experienced employees, your staff costs will be a lot lower because you aren't constantly paying for training and your staff are far more productive.
There are a lot of different reasons for high employee turnover and you may have to make some big changes to the business if you want to tackle it. The most obvious one is salary; it's a tricky issue because you're trying to save money on your staff costs, but if you're doing that by paying people a low salary and not offering raises, then you're going to have a big problem with staff turnover and that could be costing you more. It's important that employees feel rewarded for their hard work and loyalty and if your company isn't doing that, they'll start looking for another company that will. You need to make sure that you're offering pay increases to long standing employees and giving people the opportunity for promotion and career progression, otherwise, they'll start looking for another job.
The company culture can be an issue as well, especially if people feel as though they're not valued. Making people feel valued is sometimes about salary and benefits, but it's also just about recognition. It's important that you communicate with your employees properly and let them know that you appreciate their hard work. You also need to stay on top of any workplace disputes and deal with them before they create a negative work environment for your employees.
Schedule Effectively
Often, businesses spend too much money on staff costs because they aren't scheduling effectively. For example, if you've got lots of staff working during particularly quiet periods, you're paying people that don't really need to be there. There are often issues with cross over between shifts as well, when you've got more people than you need working. The easiest way around that is to use some good scheduling software (visit getsling.com for more info) that will help you to write staff rotas that meet your needs and eliminate any wastage. It's also important that you speak with your staff and ask them whether there are certain days when they could do with fewer people working or if there are days when they feel that they're understaffed. Small alterations to your schedule could save you a lot of money, so it's worth looking into.
Cross Train Employees
The more effective you can make your employees, the less money you'll spend on staff costs, that's why cross training is such a valuable thing to do. There will be certain members of staff in your business that have a relatively light workload compared with their coworkers. If you can train them in other areas and get them handling different duties, you can one member of staff doing the work that you might have been paying two people to do in the past. It's also very useful to have cross trained employees because it makes your workforce a lot more flexible. For example, your marketing team are going to be working flat out when they're launching a new campaign, but once it's launched, they might have a bit more time on their hands. If a few of them can move over to sales for a couple of weeks and help out there, it'll really benefit the company. Visit successkit4managers.com for some great tips on cross training employees.
Cross training employees does require a bit of investment, but as long as you're making good use of these flexible workers, it should save you some money in the long run.
Cutting staff costs doesn't just mean firing people and trying to carry the workload with reduced staff numbers. If you follow these tips, you can spend less on staff costs without having to sacrifice productivity.