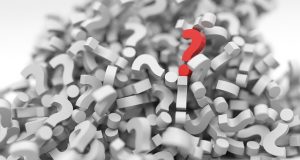 You know that your business needs to move to new premises. You have the funds available to facilitate such a move. You've informed your staff of your intentions, and you've put plans in place for maintaining business productivity during the move itself. All you need is to find the right premises to move into… but the commercial real estate market is letting you down.
The above scenario is all too common for business owners. You can spend days, weeks, even months scanning the market in the hopes of finding the right premises, with nothing quite seeming to fit your needs. If you find yourself in this situation, you'll need to find a solution as soon as possible – and below, we've provided three options that are worthy of your consideration.
Build your own premises from scratch
Sometimes, the simplest solutions are the best: if you can't find premises that meet your requirements, build from scratch. This choice provides you with the opportunity to create what you truly need, using an architectural consulting company to create a layout or design that aligns with your company's requirements rather than seeking to retrofit your needs to an existing building.
The one downside of this option is that it is undeniably the most expensive choice, which could strain your business' finances. However, it's worth noting that building your own premises can improve your financial outlook, too. Renting is all well and good, but it's also transient; you have nothing to show for the thousands of dollars you pay to your landlord every year, but when you build your own, you also create a tangible asset.
Expand your search area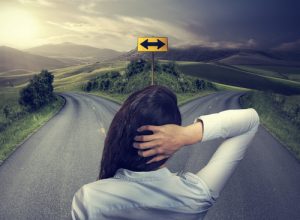 Most business owners will seek to ensure that a business move is a relatively small one; the less distance you have to travel, the easier the entire process will be.
However, aiming for a short-distance move also drastically limits your options in terms of premises. By expanding your search further afield – potentially even much further – you may be able to find premises that suit your requirements. While the move itself will be more complicated as a result of the greater distance – and you may have to accept a longer commute from your home – it is ultimately more important to find the right location, not just the most convenient location.
Wait and hope
Finally, a choice that isn't much of a choice, but is nevertheless a common response to this scenario. Waiting and hoping for the right premises to appear on the market is far from ideal, and should only be considered if a move is preferable rather than necessary. If your business can still function, albeit at a lower rate of growth than you would prefer, then waiting and hoping is a viable option.
However, if a move is necessary – or lack of one is outright stymieing your business' opportunities to grow and develop – then this option isn't realistic. You can wait awhile, but it's important to set a deadline on this, a point at which you will switch to considering one of the options above in an effort to solve the problem once and for all.
In conclusion
It's always tricky to have successfully identified what your business needs from new premises but find that the market isn't supplying a suitable property. If you find yourself in this uncomfortable scenario, explore the options above – hopefully, one will provide the solution that your company needs.