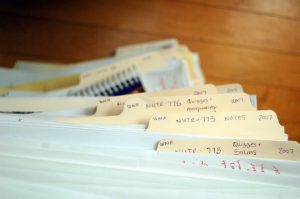 If you think that your business is efficient, then think again. Unless you happen to be one of the few companies which generates more than $150,000 per employee per year, then you're behind the times. 
Economists have known for a long time that business efficiency runs along a broad spectrum. Some companies are high flyers, generating hundreds of thousands of dollars of output per employee thanks to their highly tuned processes. Others languish below $10,000 per employee because of outdated practices and a lack of innovation. The variation is nothing short of spectacular. 
But when you think about it, there aren't a lot of obstacles preventing a poor-performing company from ascending the ranks. The staff might be an issue – you may not have people on your team capable of making incremental efficiency improvements. But it's always the sort of thing that you can buy if you need it. 
The Difference Between Efficiency And Productivity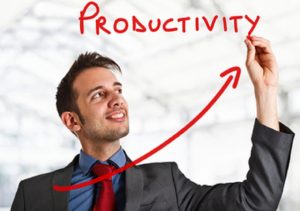 You might be wondering at this point if there's a difference between efficiency and productivity. Both involve increasing output per hour worked, right? 
That's true. But the way that you define each can have a profound impact on how you run your company. Efficiency-focused companies concern themselves with the denominator of the equation. For them, it's all about reducing the number of labor hours that it takes to produce a given output. If you can build a car with 800 hours of labor rather than 1,000, you've made a 20 percent improvement. 
Productivity-focused companies are all about doing more with the assets that they already have. You have a team of fifty employees, and you task them with increasing their output of trinkets (whatever that happens to be) by ten percent. 
Finding more productivity and efficiencies, however, can be difficult, especially if your product is something complicated, like software creation. How do you measure efficiency or productivity in that environment? It's not entirely clear. 
Boost Organizational Tools
One thing that is clear from companies that generate massive revenues from a relatively small team of employees is that they make excellent use of organizational tools. An article entitled Top 10 Project Management Software & Tools in 2019 makes the point. Companies need to make better use of the digital tools available to them and stop living in the past. There's no need for colleagues to spend their days wading through mountains of emails. Simple tools cut down the noise and ensure that the whole team is on the same page. 
Focus On Productivity
If your company has done all that it reasonably can to reduce costs, then the only conceivable way forward is to boost productivity. 
Research from Bain and Co., suggests that the vast majority of employees want to use their time productively. It makes them feel good. The problem, however, is that companies sometimes get in the way of their ambitions, slowing them down. Leaders, therefore, need to step back and ask themselves if there's anything that they can do to make their teams more productive.