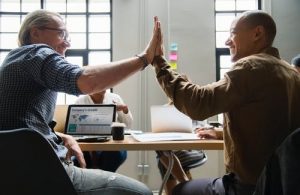 How do we know when someone's being authentic?  It's often just a feeling, isn't it?
There's certainly been a lot of debate about this over recent years – both in business and world affairs, as well. And it's something you really need to consider whenever your company engages with anyone – particularly your customers..
What does it mean – and why does it matter?
The first is a really complex question with no straightforward answer – and it can mean a range of things to different people.  But, in business, authenticity is about having core values that both match your offer – and meet customers' expectations. 
It's more than a buzzword – it should go right to the heart of your organisation's culture – and people.  And, in a time when the public can feel increasingly confused by conflicting messages, it's ever increasingly important.
Customers are crying out for it
A recent study by Cohn and Wolfe concluded that consumers really are yearning for authenticity.  But 78 % of people surveyed said that they didn't think brands were open and honest. 88 % of consumers indicated that they would reward companies that were honest and real.
And, according to Cohn & Wolfe:
'if companies were to be more authentic, then consumers say the turnaround would earn their recommendation, loyalty, investment and even a desire to work for the company'.
This confirms that being authentic makes great business sense – so let's take a look at how you can create the right culture…
What are your company's core values?
Perhaps your organisation sets out its core principles in the form of a mission statement – or vision, perhaps?  Does it include values like honesty, transparency and integrity – it should do, and your company needs to live by them.  And you should demonstrate those aims in every interaction you have with your customers.
How do you do that?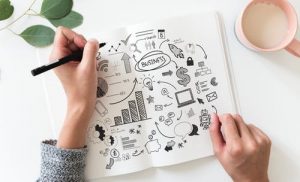 First of all by communicating your 'offer' effectively, honoring whatever you promise, and behaving in a transparent way.  Never promise what you can't deliver, for example; and employ the old adage – 'do as you would be done by'. 
If you receive a justified complaint, apologize and put it right – your reputation as a business will thank you for it.  As well as your customers. 
Don't get into unnecessary conflict and build confidence by always being trustworthy  Clients return to companies they can have faith in – so it's also a really important way to develop your brand.
Communication
Good communication is essential when you run a business – and that means having effective two way conversations.  You need to make potential customers fully aware of what your product or service promises – and listen if they say it falls short.
Ensure you employ the best channels to reach your target market and for them to be able to contact you.  And, importantly, in every interaction you have on behalf of your business – be clear, consistent and courteous.
Exceed expectations
As a base line, you should always say what you mean and do as you say when you run any kind of business. And to be truly authentic, it's important that you never let customers down. So always return that phone call or reply to an email or important Twitter query.
Presenting and public speaking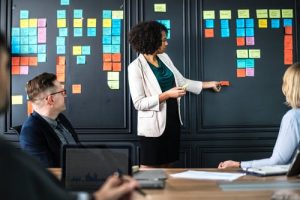 When you're the boss, or you manage a team – this is something you will inevitably have to deal with at some stage. Presenting and public speaking are an increasingly important part of corporate culture – after all.
And again, being authentic is absolutely crucial to creating the right impression – and being the business you really should be.  There's nothing worse than seeing a presenter stumble with incorrect information or figures, for example. Or if they give the impression of fudging an issue, deflecting questions – and not being completely transparent.
Research carried out with more than 75,000 people across six continents found that the top four characteristics we all want of businesses are to be:
Honest

Forward Looking

Inspiring

Competent
And we believe that if you conducted a similar study asking people what the characteristics of an authentic presenter are, the results would be similar.  
What are the top public speaking tips for your team?
If you feel that your team doesn't currently have the right skill set, hiring a public speaking coach could be a good business investment..
But our own top tips, for being successful would include:
Don't be afraid to be emotional
When you watch a presenter who seems sincere, you just connect more with what they're saying – don't you?  And, contrary to what a lot of business people think, there is nothing wrong with showing emotion. Human beings are emotional creatures after all and we're wired to respond positively to someone who feels strongly about their subject.  So don't be afraid to inject real feeling into your presenting – it will connect with people and show that you care.
Try to be mindful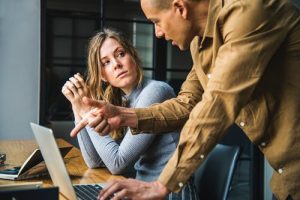 Mindfulness might feel like another buzzword but by this we really mean – 'remaining in the moment'.  Don't live in the past or future when you present to people – worrying about old mistakes of imagining new ones. Just try to stay right there, in the room – it will make a huge difference and people will respond positively to it.
But how do you do that? By spending time practicing – then you can make sure you're present with any audience. Checking all your technical equipment, having a few run throughs – whatever you can do beforehand will count  Because then you won't be distracted by the endless thoughts of potential pitfalls. Or look unsure of yourself and the situation.
And you will seem authentic because your audience will know that nothing else is important and nothing else matters.. Apart from that connection..
The benefits to your business are that you will get your message across clearly and give a good impression.  People will carry that feeling of connection with them when they're involved in future decision making. Trust means so much in business, after all – so it could work wonders for your business's success long term.
We hope this post has given you some valuable pointers when it comes to authenticity in your business practices.  In a world that's in flux, it can make all the difference if you're a business person – know, like and trust.