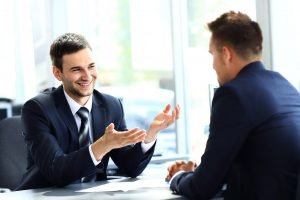 You've been killing it at your job and you've taken on more responsibilities. You know you deserve a raise, but you're not sure how to ask for it. Read on to learn how to ask for a raise.
Many of us give our all to our workplace. Day in and day out we come in, do a great job and do our best to exceed expectations.
It's only fair to expect your pay to reflect that great work and dedication, right? And a steady increase in pay can help you improve your personal finance quite a bit.
If you're one of the many people trying to figure out how to ask for a raise, you've come to the right place.
Here are five tips to you need to read before asking for more pay.
1. Make Your Request Face To Face
Asking your boss for a raise isn't exactly the easiest task in the world. In fact, research shows that most employees feel nervous around their boss in general.
But while it may be tempting to send in your request via email or make a quick phone call across the office, asking directly in-person is the smartest way to go.
So take a deep breath and set up a time to speak with your boss.
When you do get to meet face to face, be sure to make plenty of eye contact and keep your body language open and friendly.
2. Rehearse, Rehearse, Rehearse
It's a good idea to treat your meeting with your boss like you would any other meeting.
Leading up to the meeting, you should prepare a number of set objectives you want to accomplish and key points that you want to emphasize.
Rehearsing your request can keep you from rambling too much if you get nervous.
3. Ask At The Right Time
When you ask for a raise matters as much as how you ask, so make sure to time your request wisely.
You'll want to pay special attention to current workplace morale and trajectory. Did your company lose a major client? Now probably isn't the best time to ask for a raise.
Did you gain a client or make a massive sale? Now might be your chance.
Be smart about when you choose to ask for a salary increase, as your timing may influence the outcome.
4. Highlight Your Accomplishments
Being humble is admirable. But there's a time and a place for humility, and here and now is the time for confidence.
You're acting as your own advocate here, so try to bring in concrete examples of how your work has had a positive impact on the company's performance.
Be specific with these examples. If you have data, incorporate it. Telling your boss that you've increased revenue by finding the best lithium stocks last quarter is a lot more compelling than simply saying you've helped the company.
5. Be Prepared For A 'No'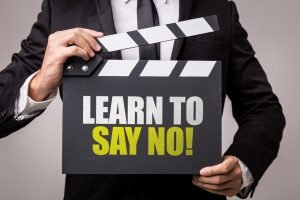 Finally, you need to walk into the room prepared to accept no as an answer.
That doesn't mean that you're not worth the pay increase, nor does it mean that your work isn't valued.
Sometimes a company simply can't afford to raise wages. Be persistent but be understanding, as well.
Last Thoughts On How To Ask For A Raise
Most workers struggle with asking for wage increases. But these tips on how to ask for a raise should increase your chances of receiving that sought-after pay bonus.
Now take a deep breath, put your shoulders back, and say 'I've got this,' because you're about to ask for a raise. Or you can start your own business and run a franchise of your own.
Have any questions? Get in touch today! Whether you're looking for advice on seeking better wages, finding a new job, or investing your money, we'd love to chat.

Latest posts by The Saving Gal
(see all)