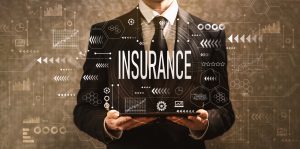 Each year, more than 627,000 new businesses open their doors. Though they all work in different industries and serve different needs, they all have one thing in common: they need to protect the business itself.
The best way to do this is with a comprehensive business insurance plan. But with so many types of business insurance available, where do you start?
Here are a few of the most important coverage options you should invest in now.
1. Liability Insurance
Every business works to help its customers and clients solve certain problems. This is true no matter what industry you're working in or what types of services you offer.
But because you're in the business of helping others, it puts you at risk for liability claims and lawsuits.
As a business owner, you're responsible for any accidents and injuries that happen as a result of your services. If a client's property gets damaged or they're injured while at your property, you're liable for the damages.
Liability insurance helps you cover those costs without forcing you to dip into your savings. When you file a claim, you pay the deductible and the insurance policy pays the rest up to the policy limit.
2. Property Insurance
Almost all businesses operate out of a dedicated workspace. And that means you have a property to protect.
High-quality locks and security systems are a great place to start. But they're not the only things you need to protect your business. You need to invest in quality property insurance to protect against the threats you can't readily see.
Standard property insurance protects the building itself and everything inside of it. But you'll also want to look into supplemental policies to protect your building completely.
The types of policies you buy depend on the risk factors associated with your property. If you're near a waterway or located on a floodplain, Lord of London insurance will help protect you from flood damage. And if you're near a fault line, earthquake insurance will help pay for repairs.
Think about the events that could hurt your building and look for supplemental coverage to protect against those threats.
3. Life Insurance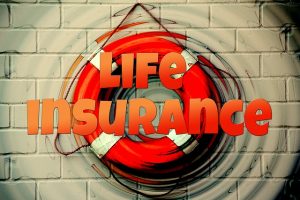 What would happen to your business if you were no longer around to run things? Would it continue successfully or would it fall apart due to lack of finances?
You need a way to protect your legacy and life insurance is the best way to go about it.
If you pass away, your beneficiaries receive the value of your life insurance policy to use as they see fit. You can give the money to your family members to lessen the financial strain they'll suffer after you pass. Or you can establish a trust to help continue funding the business when you're not able to oversee the operations.
4. Commercial Auto Insurance
Believe it or not, standard auto insurance policies don't protect your car or the person behind the wheel if it's getting used for business purposes. This means anytime you use your personal car for work purposes, your insurance company could deny your claim.
Commercial auto insurance helps fill in the gaps. It protects your car and the person driving it when it's used for business. And if the car damages someone's property, commercial insurance will help cover the cost of the repairs.
Keep in mind that commercial auto insurance is not a substitute for personal car insurance. You'll want to have both policies if you're using a personal car for work.
5. Worker's Compensation Insurance
You want to look after your employees. Part of that involves helping them stay safe on the job.
But accidents can and will happen. That's where worker's compensation insurance can help.
If an employee gets injured on the job, you're expected to cover the cost of their medical treatment. Worker's compensation insurance helps cover those costs without forcing you to pay the full price out-of-pocket.
Furthermore, most states require this type of coverage for businesses with two or more employees. If you don't have it, you could face fines on top of having to pay for your employees' medical treatments out-of-pocket.
6. Business Interruption Insurance
Accidents happen and sometimes, those accidents can shut your business down. The longer you're shut down, the more it hurts your bottom line.
Business interruption insurance helps you maintain your income, pay your employees, and replace any lost products or inventory. Keep in mind that it won't fully replace your regular sales or production amounts.
But it can help offset the financial burden you'd experience without coverage. When buying this coverage, think about your average income each month and the amount of inventory you could lose if the building gets destroyed.
It's best to buy the maximum amount possible. Otherwise, it may be tough to cover your bills completely until the damage gets fixed.
7. Data Breach Insurance
Cybercrime is a huge problem and as technology advances, it's only going to get worse. If your company stores personal information or transaction records on your work computers or in filing cabinets, you need to protect that information from theft.
Data breach insurance helps cover the cost of the damages if anything gets stolen or your databases get hacked. It won't protect against the theft itself, but it will make it easier to fix the damage.
Protect Your Business with These Types of Business Insurance
Having the right types of business insurance in place will help you keep your company running smoothly for many years to come. These policies are a great place to start. But every company is unique.
Think about the risks you face each day and speak with your insurance agent to find the right coverage for your needs.
Looking for more great tips to help you streamline your business? Check out our latest articles.