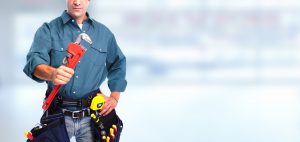 Many people who want to become entrepreneurs avoid taking the plunge due to the requirements. Not only do you need to have enough funding to get things up and running, but you also need to have a product or service that people will pay for. But let's say you already have a service (plumbing) that you can provide to your audience. Where do you go from here? Don't worry, we've got you covered. Let's look at five simple steps for starting a plumbing business.
1. What's Your Specialty?
When people think of the term "plumber," they often picture someone showing up at a house to fix a clogged toilet or for drain repair. But there are plenty of plumbing professionals who work only on commercial projects or sewer lines.
So, take some time to figure out what type of service you wish to provide.
Consider factors like how much work is available in your area, how difficult it is for you, and how much it pays.
2. Acquire The Appropriate Equipment
There is an ancient Chinese proverb that states that only bad workers will blame their tools.
While this is true to an extent, having quality equipment is vital when working on plumbing projects.
You'll need things like pipe cutters, wrenches, and Teflon tape. But you'll also need a van or truck to transport everything in.
There's no shame in taking out a loan for these purchases, as you'll likely make your money back fairly quickly.
3. Choose a 'Home Base'
You need a designated place to handle orders and take calls.
If you're just starting out and working on your own, you can get away with running operations from a home office. If you have employees, however, you must move to an actual building.
Don't be tempted to splurge on things you don't need, though. A space in a small building will do just fine if all you require is a location to store paperwork and serve as a center of operations.
4. Handle The Legal Stuff
There are some legal obstacles in your way before you can get out there and start making sales. A few of these obligations include:
Starting an LLC (or other legal entity)
Registering your business for taxes
Acquire business insurance
Get the necessary licenses/permits
This can all seem overwhelming at first, but they're all fairly straightforward!
5. Market, Market, Market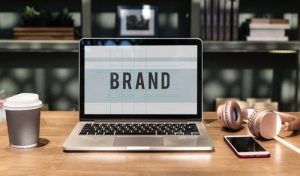 Unless you have a large pool of loyal customers, your business won't market itself.
So, you will have to put effort into branding your company, establishing an online presence, and getting your business's name in front of your audience's eyes in any way possible.
You could offer the best service in town, but it won't mean anything if nobody knows about you!
These Simple Steps for Starting a Plumbing Business Can Seem Difficult
But they don't have to be.
With the above simple steps for starting a plumbing business in mind, you'll be well on your way to starting a quality company that provides quality service.
Want to learn more business tips that can help you succeed? Check out the rest of our site!
Latest posts by The Fortunate Investor
(see all)