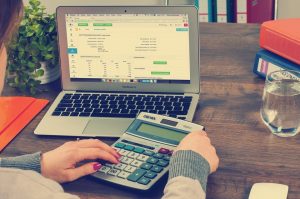 If you had all the money in the world, you wouldn't need to worry about your office expenses. You could buy the flashiest equipment available, hire as many people as you needed to grow your business, and fly into business conferences on a private jet charter. If only…
The reality, of course, is far different. Especially when your business is only just finding its feet, you will be more interested in finding ways to save money rather than finding ways to spend it. 
If you relate more to the latter, with only pipe dreams of the former, then we have some suggestions for within this article.
Here's how to show frugality as a business owner.
#1: Cut down on business travel
You don't need to attend every industry conference, so consider what is available, and only favor those that are truly going to benefit your business. You don't need to attend every business meeting you are invited to, either. Especially when you have access to video-conferencing software, you probably don't need to leave your office very often at all. But if you do need to travel, consider car-sharing when traveling to conferences and meetings, sign up to flight alerts for cheaper flight bookings, and fly second rather than first-class when traveling by plane.
#2: Use social media for marketing
Social media is about more than sharing pictures of your dinner on Facebook and hoping your words of worldly wisdom go viral on Twitter. Social media is great for marketing too and we say this because it's largely free. Facebook, for example, is perfect for reaching out to potential customers, as you can encourage your existing customers (and your employees) to share your posts with their networks. And YouTube is a great visual medium for sharing product tutorials and marketing messages about your company. Research suggests that social media has a much higher lead-to-close ratio than outbound marketing tactics, and it's great for improving your search engine rankings too! Follow the linked tips on creating a social media marketing plan, and research the benefits of each social media platform available to you. 
#3: Outsource rather than hire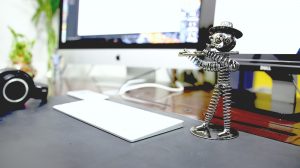 Sure, you probably need one or two employees at your side, but when you are trying to show frugality, you might not need a huge army. You probably don't have enough work for everyone to do anyway! So, rather than having to find ways to cover the cost of staff wages and employee benefits, outsource to other firms and freelancers when you need to. You only need to pay them by the hour, and when their work is done, that's it! You have no further costs to pay; at least, not until you next need to use their services. For your information, the following are some of the best freelancer websites in existence, so consider the option before you start thinking about hiring another employee. 
Finally
There are many more ways to save money as a business owner, so continue your research online. By showing frugality, you will then build up cash reserves which can be used for emergency periods, as well as on those purchases that will go towards growing your company.
Let us know your thoughts, and please share your frugal suggestions with us.