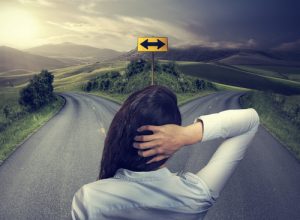 If you are currently contemplating starting a business, then you should find it helpful to know what you need to avoid to ensure your venture is a success. Below, we have identified four reasons small businesses fail and – most importantly – provided advice as to how you can avoid the same situation with your own company.
#1 – No clear differentiation from competitors
In order to draw customers, a new company has to be able to offer something its competitors do not: a Unique Selling Proposition, or USP, as explained at entrepreneur.com. If a new business cannot differentiate themselves from their more-established competition, then customers have no reason to switch, and the new business will likely flounder.
How to avoid it? Ask yourself "what makes my company different from our competitors?". When you have your answer – be that better prices, quicker customer response times, a broader range of products or services, or something else – then highlight this to customers at every opportunity, and particularly when advertising, marketing, and promoting your business. Make the distinction between you and your competitors clear and then you should find that potential customers become intrigued enough to want to experience the difference for themselves.
#2 – Lack of specialist insight in key areas
There are some areas of business that require specialist knowledge; for example, financial management (and particularly tax), IT, and legal matters. Startup entrepreneurs, however, often have to complete work in these areas on a DIY basis in the initial phase of their startup business rather than working with genuine specialists. As a result of the lack of expertise, the business falters: IT systems falter and hamper productivity, the business' finances can quickly spin out of control, and mistakes on legal documentation can add up. As problems in these areas worsen, eventually the strain takes its toll and the business can no longer continue.
How to avoid it? Avoid attempting to DIY important areas of your business, and instead make sure you have the expertise you need to ensure your business can succeed; visit redkeysolutions.com to find out about how IT managed services can benefit your business, hire an accountant (even on a freelance basis) and always check all legal matters – such as contracts – with a qualified lawyer, every time.
#3 – Thinking "too big"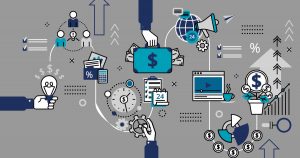 Entrepreneurs are often told to "think big!"; to aim for the stars and try to make their business dreams a reality. The idea of thinking big is undeniably a nice concept, but for startups, it can be a nightmare; businesses can overstretch their startup capital, looking to do more than is strictly necessary to get the business off the ground. This can result in the business shining bright, but eventually burning out when the funding required for each idea, innovation, and grand plan eventually falters.
How to avoid it? When you're first starting your business, focus on getting the basics – the core fundamentals that you need – established. You can still think big and plan for an exciting future, but in the initial phases, those plans need to remain as plans rather than ideas that you action as soon as possible. When your business is up and running, and hopefully turning a profit, then you can begin to realize your bigger ideas.
By taking steps to avoid the most common reasons businesses fail, your startup should be on the right track to a very successful future.