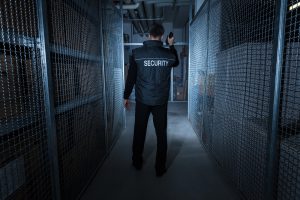 Was your warehouse broken into?
While you may suspect it was a complete stranger, it might actually be someone working for you. It happens more often than you think.
And, it could be the reason you're put out of business.
A third of businesses fail because of employee theft. Think about it: they're around your product all day and if you have a scarce schedule, they know the perfect times to strike.
Other times, it is just a random person you don't know. Either way, you need to protect your warehouse.
Why is warehouse security so vital?
Keep reading to find out!
Warehouse Security Prevents Employee Theft
While you, personally, can't be at your warehouse 24/7, you can monitor every shift. Placing cameras on the inside and outside ensure your products and machinery are protected.
Noticing cameras around the vicinity is enough to keep thieving hands at bay. Knowing they're being watched, they'll think twice about the consequences.
Employee Protection
Cameras can keep an eye on your warehouse but for ultimate protection, hiring a security guard is in everyone's best interest. Not only can they guard products but they can also protect employees.
Stolen goods can be replaced but not a life.
If someone were to steal from you and were armed, it can end badly. Having a security guard there ensures everyone and everything is safe.
Protects Equipment
Forklifts, manufacturing equipment, and automation machinery are valuable to thieves. They know which equipment they can sell and make quick bucks off of.
Someone stealing equipment sets you back big time. You might not be able to replace it right off the bat, sending your business into a tailspin.
Protects Visitors
For those visiting your warehouse, they need to feel safe as well. Once they see your warehouse is well secured, they'll continue doing business for you.
They know their products and partnership is important enough for you to get security involved.
Another good point about this category is that security can see everyone coming to and from your warehouse. They can stop them to get ID or ask them why they're visiting.
If anyone comes across as shifty, they can keep an eye out.
Along with keeping tabs on visitors, they can use a commercial warehouse security checklist to help them out. This way, they can ensure every inch of your warehouse and the surrounding area is protected.
Emergency Response
Most security guards double as emergency responders. They know CPR and how to handle difficult, even deadly situations.
Not only that but when there's a fire, gas leak or flood, they'll know what to do.
One with a diverse background is worth having around. They'll be able to keep everything under control while emergency services are on their way.
A Successful Business Is a Secured One
Don't let your business fail because of theft. To avoid hefty replacement costs, invest in warehouse security measures. Even if you can't afford to hire a person to protect your warehouse, cameras and a security system are a good place to start.
Want to keep your business in the black? Read our article about debt financing!