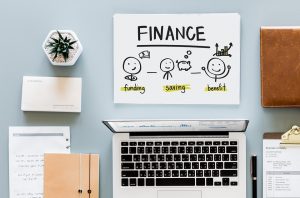 Experts who consider moving their careers to the next step often hit a professional plateau where they can't progress any further. Once you've passed all the exams you need and obtained all the necessary accreditation; there's a point where there isn't anywhere else to grow within the company. Indeed, there is only so much room left for self-improvement in a team. Unfortunately, more often than not, businesses can't afford to keep their experts engaged with exciting projects, or even on the payroll – expertise has a cost, after all. For accountants, especially, it can be tricky to grow your career as an employee. However, there are plenty of excellent reasons why becoming an independent consultant could dramatically improve your job satisfaction. 
You can make a lot of money with big clients
Ultimately, as an accountant, your certifications and training make a significant difference in your income. Indeed, you can take a look at this accounting career salary report which highlights the main factors that affect your pay. However, it's fair to say that depending on your location and your willingness to take on further responsibilities, the earning potential might be small. Indeed, a Chief Financial Officer, for instance, is the highest-ranking position in a company and focuses on financial operations. However, while it's a high earning position, it also involves a strategic mindset and the ability to keep your cool, which may not be suitable for every personality. You might find that if you are not ready to acquire further skills, an independent career spent supporting a variety of clients might be more profitable. 
You need to establish your presence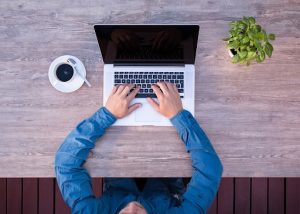 Moving toward an independent business, you need to make your presence known on the market. You can't attract clients without an active digital presence. Indeed, you not only need a website, but you also have to ensure that your digital display is user-friendly. Driving conversions is all about mastering the delicate balance between uniqueness and universal attention grabbers. 
Answer their questions
Small business owners and startups typically make up most of the customers for independent accountants. Indeed, they provide the compliance and organization that SMEs lack in their financial processes. It can be tricky to convince small companies to outsource some of their activities. Many business owners prefer a DIY approach that is designed to save them money. For independent accountants, the best way to appeal to these clients is to share your expertise online. Providing tutorials and helpful articles that answer most questions positions you as a knowledgeable interlocutor. More importantly, it also convinces entrepreneurs of your expertise, which means that the more you show people how to do their taxes, the more they want you to do the hard work for them. 
You become relevant to SMEs and startups
As you establish yourself as the go-to accounting expert for small companies, you can maximize your financial know-how and business experience to suggest investing strategies and cash flow improvements. As you become the person who helps to boost their income, your reputation grows with their successes. You can expect big brands to start noticing your name soon! 
As an accountant expert, you are indispensable to everyday business life. However, a paid role in a company can lack challenges and wealth potential. Developing an independent business is, by far, the quickest way to replace and even exceed your day-to-day salary, even without taking on new responsibilities.