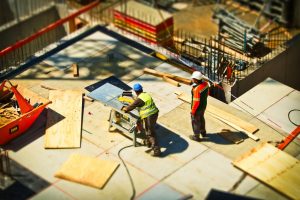 This world is constantly changing, but one thing never will: the need for companies that deal with construction. Whether you're fixing problems, constructing new buildings altogether or specializing in small areas, chances are, in the current climate you're doing well and making great money. But a lot of construction companies are opening and making themselves known, so here are some tips that will help you improve your company so that you can stand out and be the best.
Improve Your Website
First things first: you need to build a website that suits your needs as a company. A cohesive brand is important, so make sure that you print business cards that you can give out to people at networking events with all your contact information including your website. On your site, make sure that you list exactly what your strengths are, what you do, testimonials from happy clients, and how you can be contacted. Make it as easy as possible for people to see what you do, the quality of what you do, and how you can do it for them.
Play To Your Strengths

One of the best ways to do excellently in any business is to play to your strengths. Sometimes this means that you could start to outsource – working with other companies to provide a complete service means that you are a more cohesive unit who can provide everything for your customers. If that isn't something that you want to do, why not outsource more completely? Once you find your own niche, that's what you'll be known for. If you're known for your brilliant hotel renovation installations, you can hire a carpenter to build the perfect cabinets, you can work with a manufacturer to produce great core products. Focus on what you excel at and you'll get even more work.
Invest In Your Business
It's crucial to make sure that you invest both your money and your time back into your business. That includes training your workers to a high level of skill and customer service, it means paying competitive wages to employees who are skilled and knowledgeable. It also means putting time and energy into training newcomers to the business, along with providing additional training for your other employees so that they can improve their skills and keep up with all the new technology. You also need to make sure that you invest in good quality materials – for instance, look for protective coatings and sealants that will really improve the quality of your work and ensure that it lasts for a long time.
Remember: Quality Is Key
Finally, it's important to remember that the quality of your work is the key to your success. Good quality work is what means customers will recommend you to their friends and their family, and word of mouth is how many construction companies become known in their local areas. Make sure that you're reliable and dependable, personable and pleasant to be around – particularly if you're working on private properties – and that your skills are top-notch, and your company will be in high demand.
Improving your construction company is more about attitude than money. Invest in workers, skills, and quality, and your investments will be returned to you tenfold.