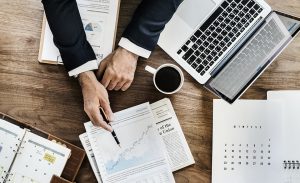 It is no secret that we make big mistakes from time to time when doing our best for our business. We're all human, mistakes can happen. But when it's more than a small error, rather a massive problem that arises, that threatens to kick your business into touch, you may find yourself scrambling for the quick fixes. As any business can go from success to failure in a matter of months, the opposite can be said as well. But it's all about having an appropriate plan of action…
Cutting Costs
Restructuring the business is a priority. If you've been hemorrhaging money through certain components, it is vital that you learn which ones they are, and attack them with gusto. Cutting costs is never an easy thing to do, and if this means you've got to let go of a few people, unfortunately, you have to be brutal. And let's not forget, if there are people you need to let go, you could bring them back once the company is in better shape.
Assess Your Financial Support
There are many ways to acquire funding. But it's about finding the right one that's for you. You can look at this review of Strategic Funding loans and see the veritable pros and cons. Whatever you need to do to acquire the necessary funding, it's about finding the methods that can benefit you now, but not sap you dry later through interest and fees. It's not just about acquiring business loans, or selling your equipment; you could make a plea to your customers so that they could provide some support. A logical extension of this would be to go through crowdfunding. Crowdfunding is one of those things that people believe to be an easy way to make money, but it's all about the pitch. There are so many ways to acquire financial support, but make sure that you are going down the easiest the roots first. Selling your equipment, going to your clients and vendors, and asking for leeway on payments are a couple of other ways.
Focus On Your Strengths
As your business starts to lose traction, you've got to focus your efforts on the positives. For all of the things that didn't work, you may find that there were a couple that did. You've got to really focus on these activities and build them up. It's part of a cost-cutting exercise, and when you don't see the results, this is when you have to really focus your attention on the things that do provide those tangible outcomes. A business develops according to its strengths. As you are in a weakened position, now you have to create a foolproof plan to build yourself back up, this means focusing on the things that work, and only these things.
Change Your Strategy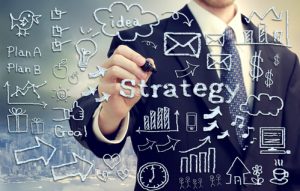 And make sure you do it quickly. When you're in the middle of a stressful situation, it can feel like one too many duties. But changing a strategy is essential when your back is up against the wall. You have to embrace change, because this may be the only way that you will survive. It's not just about the business and how it is restructured, but it's how you lead as well. Consider this to be an important life lesson in how you run a business. Maybe you didn't embrace a positive company culture, and perhaps you were too focused on targets? But when you are in dire straits, you soon learn the error of your ways. Maybe it's about a simplistic process that you thought didn't need addressing because you had a vision. Or perhaps it became all about earning money, rather than the organic development of the business. Whatever happens, when your back is against the wall, it's a combination of planning, but also making sure that these changes become an important part of the next phase of the business.
Understand Your Failures
Morale might be low, and you may not have any idea how to get everything back up and running. But it's all about that combination of quick injections right now, but understanding what your inherent failures are so you can make a fundamental effort to turn everything around. Sometimes it is obvious, and there is one main reason why the business is failing. But it's more than likely a combination of factors. When we aim to turn a failing business around, we have to be prepared for change. Not only this, but we have to ensure that our employees are with us. This could be the most difficult part of turning a business round. Because if people are looking to jump ship at the first sign of choppy waters, are you going to struggle even more?