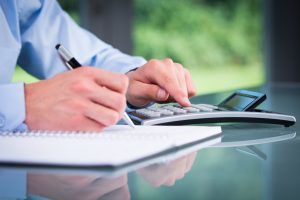 There are fewer things more important in business than keeping track of your money. The bad news is that a lot of businesses fail at doing this.
Believe it or not, 82% of businesses fail because they don't manage their cash flow properly. You need to solidify your bookkeeping system if you want to stop this from happening to your company.
Are you looking for ways to improve your bookkeeping process? Follow the 10 bookkeeping tips below to save both time and money.
1. Separate Business and Personal Accounts
People new to business often make the mistake of mixing their personal and business accounts. The problem with this is it can be hard to distinguish between personal and business items.
Make sure you set up a bank account for all your business purchases. Once you do this, you can put funnel all your business income and expenses into that account. Doing this will allow you to keep things separate.
Doing things this way also makes things easier for tax purposes. If you have personal expenses mixed in with business ones, you're going to have a harder time justifying your expenses to the government.
2. Automate Everything You Can
Nobody is immune from making mistakes. This can be a significant problem if it happens when doing your books. You can stop this from happening when you automate as much of your bookkeeping as you can.
You have accounting software available to you that will connect to your bank account to record every transaction you make. It will categorize everything for you to remove much of your manual work.
Doing this allows you to stop the manual data entry where errors happen.
3. Keep Track of Invoices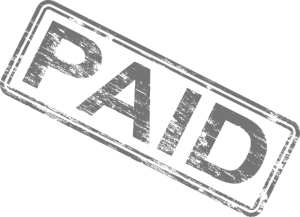 You aren't done getting paid when you send your invoice to customers. There are very few of them that are likely to pay your invoice as soon as they receive it. This can lead to problems if you make financial decisions based on what income you expect to have coming in.
Make sure you keep track of every invoice you have outstanding. If you have any customers that have gone past their terms, make sure you follow up with them so you can get paid for your work.
4. Keep Track of Employee Hours
Do you pay any of your employees hourly? If so, you need to keep track of every single hour they're working.
Paying your staff can take up a significant portion of your revenue. Make sure you have enough extra cash to pay people who work overtime and take sick leave.
If you don't keep track of these things, you can end up without enough cash flow to pay your employees.
5. Track Every Expense
Financial decisions are scrutinized more when they are significant expenses. That isn't necessarily the case when it comes to smaller purchases.
Make sure you account for every business purchase that your company makes. You want to take time every few weeks to go through all of these.
Your small purchases don't seem like much when you make them. But if they happen regularly, it can add up to a lot of money over time. Make sure to cut out the small purchases that aren't needed.
6. Keep Track of Inventory
Inventory can cause serious cash flow problems if you don't keep accurate records. Make sure every piece of inventory you purchase is tracked in your accounting system and accounted for in your store.
If you don't track your inventory correctly, then you may face unexpected purchases when you need to run out of products. If you don't have the funds available, you can run out of your product at critical times and miss out on revenue.
You also need to be aware of employee theft. The more organized you are, the better you can figure out when a theft happens.
7. Keep Track of Tax Time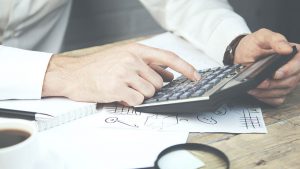 If you've never done taxes for business before, you're in for a surprise. You can't get away with filing once per year as you do as an individual.
Companies are required to file taxes quarterly for estimated profits. This means you need to have enough money set aside for when tax time arrives. If you fail to pay your taxes quarterly, you can face fines from the IRS.
8. File Your Receipts
If you're a smart business owner, you hold on to receipts. While this is good, you also need to have a system to keep track of everything.
Throwing everything into a computer folder or a filing box isn't good enough. A system to organize everything will help you find what you're looking for without digging through every receipt you have.
If you don't want to take up space in your office, then scan your receipts to your computer. Once your receipts are digitized, you can easily sort them on your computer or with an online filing program.
9. Hire a Pro to Help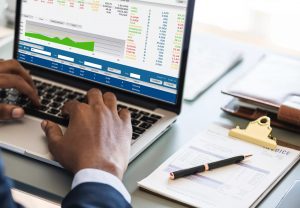 If accounting isn't your expertise, you may not know all the ins and outs of putting together an efficient system. You can only do so much when you have a business to run.
If your bookkeeping starts taking too much of your time, it makes sense to talk to a business that provides monthly accounting services. They will work with you to keep your books on track.
When you hire a professional service, you can count on them to not make errors. This way, you can make accurate purchasing decisions for your business. Many accounting services will also provide tax help as well, so you don't need to worry about filing taxes yourself every quarter.
Don't Wait to Start Using These Bookkeeping Tips
Bookkeeping is one of those things you don't want to get wrong in business. The last thing you want to do is make decisions based on incorrect information. Make sure to follow the bookkeeping tips above to keep your books in order.
Do you want to learn more tips for managing your company money? Head back to our site to see what other options you have.