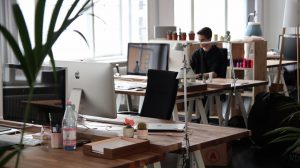 In the past, the word "office" meant basically the same thing to everyone: grey carpets, tube-lighting, gurgling water-cooler, and watery coffee. These days workspace comes in all shapes and sizes. With options spanning every workspace solution from "virtual" offices to long-term tenancies, it can be tricky to decide what type of workspace will best suit your company.
 If you're on the fence, here is a list of the most common types of office to help you make an informed choice. 
Leased Office Space
Once your company is properly established, it is possible that you will have specific requirements that go above and beyond the standard offering of most service office providers. If you love the sound of creating the perfect office space from scratch—complete with your company branding—you may appreciate the freedom that a leased workspace offers. 
Leased office space becomes an option when future projections suggest that your company is going to be around for a few years to come. Renting your own office may not be cost-effective unless you can sign an extended lease, which would bring down the annual cost. One thing to bear in mind when it comes to leased office space is that you will need to take care of IT infrastructure and other office management processes. To ensure that the job is done properly, visit a leading technology management company for personalized solutions.
Coworking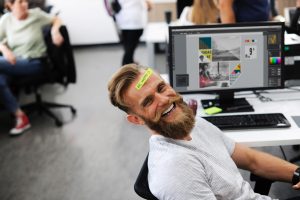 Flexible work hours are the norm nowadays, which is just one reason that small businesses are flocking to coworking spaces. These spacious, often incredibly stylish, community-driven serviced office locations are usually open 24/7, allowing members to come and go, as their schedules demand. You get more flexible leases, with most of your needs provided for, like managed IT, and of course excellent coffee. The coworking demographic is fairly young and driven, and the competitive atmosphere (not to mention the organic collaboration that takes place) is a great driver of innovation.
Virtual Office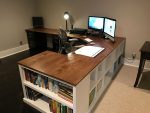 A virtual office is a fancy way of saying that you work from home but pretend to have an office. And there is no shame in pretending, as the virtual workspace option is proving highly effective for emerging startups and freelancers who lack the credibility that having a 'real' office affords more established companies. A virtual office gives you professional-seeming business address (that is not your home in the depths of suburbia) and you'll also have the convenience of mail-handling services, so people can send you official letters to your "business" address, thinking that you've set up shop in a prime business location. Phone answering doubles down on this effect, as you'll have a landline number (again, not your home) answered by "your secretary" who will divert the call to your mobile. Unless your customer sends out a private detective, they are likely to get the impression that you are a well-established organization.
 Whether you're a freelancer or the head of an established company, finding your company's ideal workspace is a tall order with so many options to choose from. These common workspace options will help you narrow down your search.
Latest posts by The Fortunate Investor
(see all)