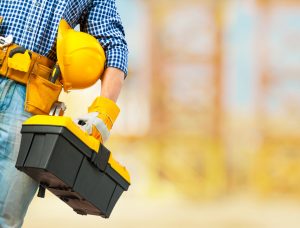 With over 3 million businesses and 8 million employees, the construction industry is a cornerstone of the U.S. industry. General contractors play an essential role in ensuring this industry keeps grinding on.
As a general contractor, you know that competence, reliability, and safety are crucial to winning clients in this industry. To achieve this, one of the things you must invest in is adequate insurance.
But if you're starting as a contractor, you might not understand why it's crucial to purchase general contractor insurance. In this article, we are sharing reasons why you should always have this insurance policy.
Keep reading.
Protect Your Workers
As a contractor, you might not have permanent employees, but when you secure a job, you must hire people to work on the site. During the project, you're responsible for their safety when they're on the site.
Now, most construction jobs have lots of potential hazards. What will happen if one of your workers, for instance, falls from a height and sustains severe injuries? They can sue you for compensation.
With general contractor insurance, your liability is significantly reduced, if not eliminated. Your insurance provider will compensate the injured worker for their injuries and other losses. But if you don't have this insurance policy, you'll have to pay the worker out-of-pocket.
Protection from Property Damage Liability
You're a contractor. Your job is to build, repair, or renovate buildings and other structures.
However, sometimes unintended damage can occur on a project site. Maybe you had a renovation project, but in the course of the job, a section of the property came tumbling down.
In this case, the project owner can hold you responsible for the damage. If you're liable, you have no choice but to compensate them. Here's where liability insurance comes in handy. The insurer will take care of the compensation.
Pay for Attorney Fees and Other Costs
When someone accuses you of being responsible for their bodily injury or property damage, it doesn't necessarily mean you're guilty. A worker can be held accountable for the injuries they sustain on your job site, especially if they ignore safety measures.
However, nothing stops them from suing you, and when this happens, you have to defend yourself. This means hiring an attorney. A good liability insurance policy will cover attorney fees and other costs associated with the case.
Finding the Right General Contractor Insurance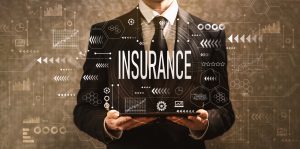 Purchasing contractor insurance isn't enough. You should purchase adequate insurance from a company that offers the best policy terms.
To find the right policy, start by evaluating your needs. Next, find a reputable insurance company. If you're in Texas, we've already done the searching for you. Texas Insurance Place specializes in commercial insurance and is one of the most reputable companies.
Protect Your Business
Spending on money on insurance premiums might seem like you're taking money out of the business, especially if you're on a limited budget. But as we've illustrated, general contractor insurance is a must-have. It will protect you from various risks and liabilities.
Keep tabs on our blog for more business tips.
Latest posts by The Fortunate Investor
(see all)