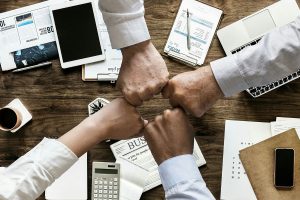 As a business owner, it is vital that you place value in training and coaching your staff members. At the end of the day, you need to make sure your team has all the right skills and abilities, and that means you might have to invest in training sometimes. With that in mind, there are some benefits listed below that you might like to consider. Read them all before pushing ahead.
Coaching boosts staff wellbeing.
You can see from the infographic at the bottom of this page that coaching can make a real difference. Not only does it benefit your company, but it will also assist the individual staff member. You need to make sure your team feels happy and confident with their work, and regular coaching and training is the best way to achieve that goal.
Coaching saves you money
There is no getting away from the fact that coaching and training cost money, but you should see that as an investment that will provide a healthy return. If you pay for training now, your business will benefit in the future. You will have the best minds possible working for your brand, and that will help you to save a fortune further down the line.
Coaching saves you time
No business owner wants to deal with issues and mistakes their staff make every day. Regular coaching and training should eliminate that problem and ensure your team gets things right the first time, every time.
All you need to do now is identify the best training providers for your industry and get in touch as soon as possible. There is no time to waste!

Design by Ezra Coaching