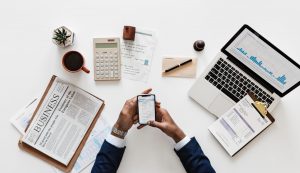 We often think of a business as being supported only by the value of the products or services they offer. For example, we might imagine the taste of a particular chocolate brand to be the thing that causes a company to be successful. But that's only a limited tip of the iceberg. That taste would have been meticulously designed by food scientists, continually tested, one of many recipes that were rejected. The marketing, the packaging, the financial accounts of the business must all be in tip-top shape for it to even be on store shelves, and even that's not the full scope of the picture.
Simply put, the USP a business offers is often not the actual thing that causes a business success, that is just the wind for the windmill that produces the fuel for the entire firm to operate, so that it can better develop a means to keep that fuel alive. This means that the staff should be carefully chosen, and small businesses starting to grow could learn plenty from this. Let's explore what roles could be essential to add to any successful team:
Health & Safety
Any business coming into its own absolutely needs a dedicated professional to ensure that safety standards are up to scratch. This is something that feels so easy to ignore, because it can be tempting to let the policies take care of everything. But without someone dedicated to enforce those policies, it can be something only paid attention to now and then. Your managers will of course be in charge of ensuring that these are followed out – but having someone who could consult on the policy? Someone such as a HSR representative who can continually ensure standards are working well? To keep control of the statistical changes relevant to the firm, or to ensure that accidents never happen again? Well, these staff are worth their weight in gold. Hire one, and you'll like figure that out.
PR Representative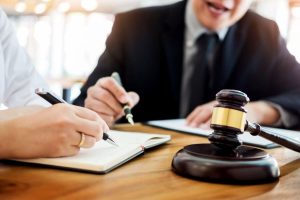 A certain time comes when a business needs to focus on their image completely. This often comes when making the transition from small to intermediate or even a large business. Remember, your business is run by humans. You are a human. Humans make mistakes. For that reason, it's essential for a PR representative to find the correct means to help you approve your advertising, to help mitigate problems with your current social media outreach, or to try and minimize the damage of a business mistake. This can all be much more difficult than you might realize – so we would definitely recommend hiring this individual.
A Legal Professional
Some businesses successfully use legal services as a business relationship to foster over the years. This is great, and necessary. But when you reach a certain size, it can be tremendously worthwhile to hire a legal professional to work at your firm continually. This can not only help them gain a deep degree of intimacy with your legal needs, but they can also consult and advise you much more appropriately based on your overall progression and outreach, not just within small individual cases. A consultant like this can help you truly avoid making the dreaded mistakes all business owners fear.
With this advice, we hope you're better able to diversify your labor skill sets to an incredible degree.