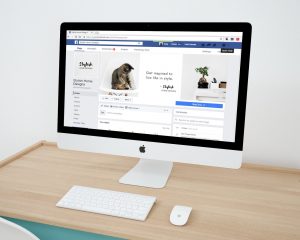 Social media: is it a blessing or a curse to your business?
Of course, there is no straight answer.  Perceived wisdom would tell us that it should be the former, but as with everything in life, there are downsides to consider as well.
Let's delve a little further.
The Blessings of Social Media
Free marketing.
Social media can really boost your marketing efforts. Especially when you have a small marketing budget, the opportunity to broadcast your message across Facebook, Twitter, etc. shouldn't be overlooked. You have the capacity to reach thousands of people, ranging from your own network of fans and followers to those of your employees, friends, and customers, at little or no financial cost to your business.
Better customer relationships.
You can communicate with your customers on a deeper level when you use social media. You can share content that will be personal to their specific needs. You can respond to their questions and feedback, and actively ask them for their opinions. You can give them the inside scoop on happenings within your business. And you can even wish them a happy birthday! By staying active on social media, you have a greater chance of keeping your customers on your side and helping them feel part of a community you have created.
Valuable contacts.
Especially when using LinkedIn, you can actively search for people who can benefit your business. This might be a future employee, an investor, or a potential business partner who is currently working within your industry. You can also make contact and build relationships with people you may have met at business meetings, or join or create a Facebook group to bring others into contact with your business. Social media is what it says on the tin – it's social – and offers you scope to contact people you may never be able to reach otherwise.
The Curse of Social Media
Time-wasting.
Here's something that should be of little surprise to you. Ask yourself, how much time have you wasted on social media for non-business related duties today? From posting pictures of your lunch to browsing your friend's latest posts, chances are, you may well have eaten into time designated for work duties. The same applies to your employees and their usage of social media. If they aren't productive, Facebook could be the reason why! There are ways around the problem. Internet blocking software is essential for business owners keen on ensuring productivity, and it's worth considering this article on how to edit Mac's hosts file to remove access to certain sites altogether. Alternatively, utilize willpower, and ask your employees to do the same, to ensure social media is only used for the right purposes at work.
Word-of-mouth.
You upset your customers or employees at your peril. If they aren't happy with you, for whatever reason, then they could communicate their displeasure to the masses. This sucks, especially when their posts get retweeted or reposted to a legion of others. Of course, the opposite can be true if you treat people well, so offer excellent customer service, and be good to your employees, to ensure the only word-of-mouth about you and your business is a positive one.
Finally
Social media: it is both a blessing and a curse to your business. Still, you can alleviate the latter by following our suggestions, so you don't have to fear it unduly. Use it well then, and ensure it benefits your business rather than brings it down.
Take care, and thanks for reading.