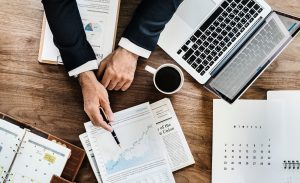 As a business owner, you're probably looking for ways to make things happen a bit faster. You'd like those numbers to go up, ensure that you have a couple of great ideas lined up for the future, and give your team the boost it needs in order to become as productive as possible.
While there is no magic elixir to make this happen, there are, in fact, a couple of tried-and-tested ways to help your team to become their very best. Here is a handful of ways to boost their productivity so that you and your business can prosper a bit faster.
First: Learn to reward your employees
First of all, there is no better way to boost both the morale in your office and your employees' productivity than by rewarding them for their hard work – and especially when you're looking for ways to increase their work morale and productivity in the long run.
Incentives are, after all, what makes the world go around – and it will certainly make your office go around as well, as long as you do it right.
Have a look at this article to get started and learn about the best ways to reward your team so that they can give it their all in return. It's the kind of stuff that makes it a bit easier to work a bit harder and give it your all when it matters.
Another tip is to give them a little pep talk as well. If your business has been slow for a while, chances are quite high that they are bored and that their morale is low as well.
Nobody enjoys working somewhere that is tediously slow, after all, and this downtime has probably been frustrating for them as well.
Start by letting them know how much you appreciate them and that you're working on improving your business. You need them now more than ever, after all, and should focus all of your efforts on making sure that they are on your side. A good old-fashioned ped-talk is the best way to start things off so get this over with right away.
Next: Ensure your office layout
While productive employees do depend on them and how hard they're willing to work for your company, you should also ensure that the office is able to give them a slight boost as well. How it is laid out can, after all, have a lot to say in terms of both productivity and communication.
First of all, you need to make sure that it is clean and tidy enough for them to focus on their work. Hire in professional office cleaning, for example, or just tidy away all of those wired once and for all. After this, it's a good idea to find out what they need in order to focus a bit better and even collaborate better.
You should have a talk with them about this, though, as they'll be able to pinpoint you in the direction of what they need so that your business can run a bit faster.