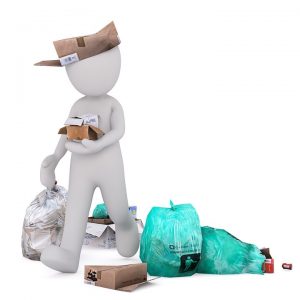 On an environmental level, you probably understand the need to recycle already. With our landfills already overflowing with waste, we are doing the world we live in no favors when we casually add to the problem with the trash we throw out on a regular basis. You can find out the reasons why in this article. So, as a responsible human being, you should already be taking steps to 'green-up' your life to improve the world we live in for this generation, and for those generations still to come. 
However, on a business level, it makes perfect sense to get serious about recycling too. You see, not only will you positively contribute to the future survivability of the planet we are living on, but you will also contribute to the long-term survivability of your business as well.
Therefore, starting a recycling program in your business is a must. It doesn't have to be anything grand, as you can easily take steps in the right direction by installing recycling containers on site, and by partnering with those suppliers who are already trying to showcase their green credentials. There is further information in the previously linked article. 
Here are the reasons why your business will benefit from a recycling program.
#1: You can save and make money
Knowing that you can profit through recycling has to be a major incentive for any frugal business owner. Especially when you're trying to maximize your profits, you will have more money to play with if you take steps to recycle. 
As an example, you might think about recycling pallets. Some suppliers will pay you for your surplus pallets and will trade you for new pallets as and when you need them. You might think about recycling your ink cartridges too, as some suppliers will offer you store credit when you return your empty ink cartridges to them. And there might be a scrap metal facility near you who will pay you for any surplus metal you have leftover from your businesses' manufacturing processes. 
These are just a few examples, but consider the items that your business uses, and rather than discarding anything surplus to your requirements, look online for any service or supplier who might pay money or trade with you in return for them.
#2: There are tax benefits
Do you start to feel uneasy every time tax season rolls around? Many business owners do, especially if they haven't taken steps to budget for their tax bills. Thankfully, you can reduce the amount of tax you have to owe. Typically, this is through listing your small business expenses on your tax return, as these can be used to offset any money owed to the IRS. Check out the linked article for a few examples, and speak to an accountant to find out more.
Another way to reduce your tax liability is through your recycling program. A number of states have rebate programs in place for those businesses who recycle, and the IRS gives businesses a depreciation credit if they can showcase their greener practices. There is more information here. So, to ease the stress that you possibly feel each tax season, put a recycling program in place ahead of time so you can experience the benefits, on both a mental and financial level. 
#3: You will improve your reputation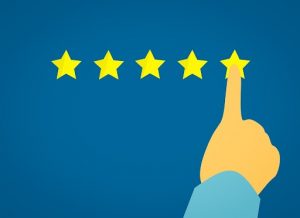 In business, your reputation is everything. Garner a positive reputation, and you can guarantee an upturn in profits as you gain new customers. Suffer from a negative reputation, on the other hand, and the opposite will be true. Your business will run at a loss when existing and potential customers turn away from you once word gets around about your bad business practices, and you might also incur media scrutiny too.
There are all kinds of ways to build a good reputation in business. If you deliver excellent customer service, for example, you might benefit from the positive reviews and comments written about you on business review sites and on social media. And in the context of this article, if you take steps to showcase your ethical credentials, such as by applying for green certification, you will impress those customers who show care for the environment. 
Not only will you see a boost to your profit margin when new customers favor your business over your less than ethical competitors, but you might be eligible for small business awards, and this will improve your reputation in the business world further.
#4: You will improve employee morale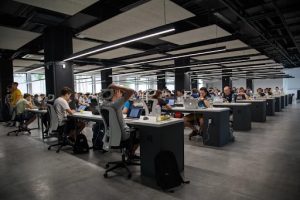 The greater your employees morale, the greater their productivity. So, as a business owner, you need to find ways to boost their morale, such as by giving them a pay rise every so often, and by improving the workplace environment. 
Another way to improve their morale is to go green within your business. Especially for those employees who care about the environment, knowing that the company they work for is taking steps to care for the world, they are then going to feel happier about coming into work each day. And not only will this improve their productivity, but it will also give them a reason to stay with your business, and not disappear into the arms of one of your nearest competitors. 
#5: You will attract the best hires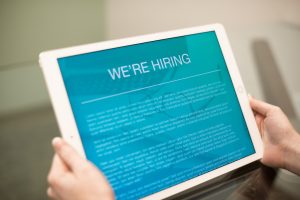 Taking steps to go green within your business isn't only about keeping your existing staff members happy. The environment is of top concern to today's millennial workforce, and as discussed here, some place world-saving over money-making when looking for jobs. By taking steps to go green within your business, you stand a better chance of hiring the best and brightest people from today's workforce. This begins with your recycling program, so be sure to highlight that when you're posting vacancies to open positions.
Finally
You shouldn't need an excuse not to go green, but if you ever needed further incentive, let our suggestions encourage you to get started with a recycling program within your business. Your customers and employees will be happy, and you will be happy, especially when those profits start rolling in as a consequence.