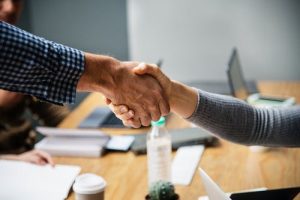 Keeping your business afloat is much more than making money and pleasing your customers. It is about creating a workforce that truly cares about what they do from the moment they walk through the door. If you don't have passionate and enthusiastic employees, then you need to re-evaluate your team right now. In order to get the edge in business you need to hire the best of the best. Learn how to secure the best employees for your business and you will notice the benefits right away!
Streamline the Recruiting Process
You want to ensure that your company is hiring the best possible candidates for your business. Recruiting outstanding employees can be made easier with Executive Search Firms. Whatever your recruiting needs may be from external search, to recruiting process optimization you can find a reputable company to help you streamline the entire process. An experienced team will be able to gain a deep understanding into your business culture, so that they source the right candidates for you. By investing in this worthwhile process you will be saving time and money when hiring new recruits. Your brand is at stake when you take new people on, so think carefully when altering your hiring process; it needs to be in keeping with your business ethos. 
Fairness and Equality
It is extremely important that you take an unbiased and fair approach when hiring new employees. You cannot discriminate anybody based on their race, religion, gender, culture or age. Treat each one of your potential recruits equally and fairly throughout the process and make sure you follow the relevant legal guidelines.
Double Checking References
References are so important when it comes to new employees. You want to know that they were valued by their previous employer and their work ethic was excellent. Get in touch with one or two of their previous managers and you will have peace of mind that they are right for your business.
Considering the Wider Picture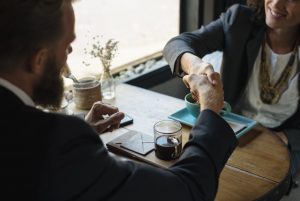 Making sure that your new employee fits in with the rest of your team is extremely important. If you have a missing link in your workforce at the moment, then you need to find someone who can bring this to the table. When you are looking for specific qualities in a new recruit, it is important to be prepared with questions that can test their knowledge during the interview process.
 If you can incorporate some of the techniques mentioned above, your business will operate more effectively right away. The employees that represent your company need to have passion, dedication and talent so that they can keep your business running smoothly every day. Learn how to hire the best employees in the industries and double check their references thoroughly. Don't forget to consider the bigger picture for your company too; your new recruits need to fit in well with the other members of your workforce. As soon as you have managed to secure the best employees, your business will be set to thrive.