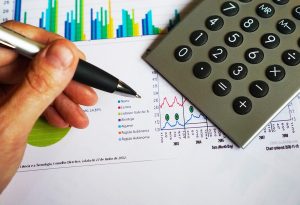 Regardless of whether your business has been running for years or if it's only just launched, the financial health of the company should be of utmost importance. So you should be actively finding ways to help make small savings for your business. Here are a few to get you started.
Staff Expenses
Staff expenses can often be varied each month and can add up to a substantial amount. It's useful to know what's needed for the company and what is wasting money. Focus on travel expenses as these can normally be costly and you can save money by booking in advance and shopping around for better deals. Using mburse.com, car allowance can be calculated accurately so that you are offering your staff the right amount for reimbursements and allowances.
Building And Office Costs
The cost of running an office is expensive, no matter where you're based. This is why a lot of businesses are now opting for alternative ways of working whether that's working more remotely or using hired spaces. But if you need your own building then there are still ways you can cut the cost of running it. Stationery and other materials can have a budget that you stick to in order to avoid overspending. As more businesses convert the digital realm, your company could save money on paper and other materials by storing work on the computers rather than printing them off. It's also more eco-friendly to the environment.
Building costs can also cost a small fortune, so be sure to check your monthly running costs and see if it's worth switching bill providers.
Cut Traditional Advertising For Digital Alternatives
It's becoming more cost-effective and beneficial to conduct advertising and marketing digitally rather than the more traditional forms we've been used to. Consumers are now digesting content more than ever online rather than picking up a newspaper or buying a magazine. So if you're seeing a reduced amount of engagement in traditional advertising, then it might be worth considering either limiting your traditional media or removing it completely. You're likely to get more for your money nowadays through online media anyway. You can also track digital engagement better and more accurately than you can with traditional formats. Even social media platforms offer analytics into everyone post, tweet or photo you publish.
Outsource Your Work
When it comes to hiring employees, not all businesses can afford to commit to full-time or even part-time staff. Therefore, if your budget is limited, outsource the staff where possible. There will always be freelancers and contractors available, and these are more cost-effective if the work you require is only need for a short time. The connections you make through outsourcing may provide you with additional opportunities in the future.
These small savings are just a few examples of how you can save a business money, both now and in the future. So use these tips for doing exactly that with your own business and noticing the difference it makes to your company's financial health.