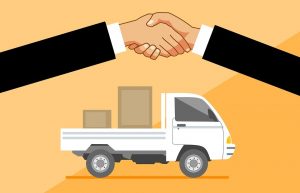 What do your customers see as their most valuable asset? Although there are lots of physical things that they could name, there is one thing that pretty much everyone values: their time. No one wants to waste their time on things that they feel should be quick and convenient to do. When they could be doing something fun, they don't want to be stuck trying to deal with a problem or just trying to buy something that they want. One of the best things that you can do for your customers is to try to save them as much time as you can. Here are some of the ways that you can do that.
Make It Easy for Them to Get Answers
When your customers want to know something, they don't want to have to go in circles trying to find the answer to their question. You should make it easy for them to find any information that they might need during the buying process. You can start with an FAQ section on your website, which can answer many of the questions that people have. If there's anything else that your customers want to know, you should offer a choice of communication methods. Let them email you, speak to you on the phone or use a chat app to get the information they want.
Offer a Range of Delivery Options
Online shopping can make it easier and faster to get what you need. However, it can also mean waiting around for deliveries, and sometimes having to wait at home or make journeys to collect things. To save time for your customers, or allow them to use their time as they want to, consider having a choice of delivery options. Firstly, try to offer faster delivery within two or three days, or even same-day delivery when it's possible. Secondly, consider different delivery locations. If customers can have their products delivered to a location other than their home, such as a secure locker, it can be convenient for them.
Keep Records of Customer Contact
When a customer is dealing with an issue or complaint, they don't want to have to repeat themselves again and again. But it's sometimes necessary for them to get in touch more than once, or for their case to be escalated to a different person. When this happens, the person that they're speaking too should be able to see what they have already discussed. This means they don't have to repeat themselves and get faster service. Keeping clear records of previous contact with customers helps to prevent customers having to repeat their problems and questions to different people.
Automate Processes for Them
Automating various processes for your customers means they can do things faster, and they can get more done. If you have a website or an app that provides services for your customers, a task bot can automate something for your customers. You can get key information from a bot building resource site if you're interested in making task automation possible for them. Building your own bot is easier than you might think it is, even if you're not a developer. You can also automate things behind the scenes, making it faster to provide service for your customers.
Improve Your Website Navigation
Finding things on your website shouldn't be difficult, whether your customers are trying to find a product or some information. You should make sure that your site is easy to navigate and that your customers can find what they're looking for without having to ask for help. Two things that can help are filters for your products and a search function to search your site. You might also use a chatbot, which can provide help by directing people to the right pages. Another way to improve navigation is to link to helpful content in places where it makes most sense.
Work on Employee Training
Well-trained employees are vital if you want to provide good service to your customers and save them time. It's important to stay on top of employee training so that your staff is prepared to work smartly with customers. Training your employees should help them to deal with customer issues as quickly as possible. Of course, it's not just speed that's important but also customer satisfaction. They should be able to solve problems and answer questions so that your customers are happy with their service. Make sure to provide regular training for employees, and to adequately train new employees too.
Aim to Solve Problems First Time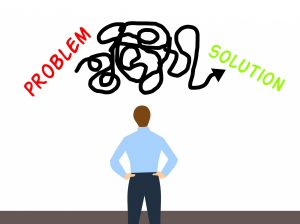 Although some problems might take some time to fix, your customers don't want to have to keep getting in touch. They will usually prefer if you can fix their issue during their first point of contact, even if it might take a little longer. While no one likes being put on hold, even this can be preferable to having to get in touch with you again later. If you want to save time for your customers, try to solve their problems the first time they ask for help.
Suggest Products for Them
Looking for just the right product can take a long time. However, it's easier if you can make suggestions for your customers. Whether you suggest products that they might be interested in while they're browsing your site or email them news of new products, it can help to save time for your customers. Using remarketing, you can also advertise products to people who have visited your site before.
Know How Quickly Customers Expect a Response
No matter what type of communication you're using to speak to customers, make sure you know how quickly they expect you to respond. They might be happy to wait a day or two for a reply to an email, and even wait in line for someone to answer the phone. However, with live chat and even social media, they will often expect an instant or near-instant response from you.
Saving your customers time can encourage them to spend more. If you can give them their time back, they will often be willing to choose a more expensive product.