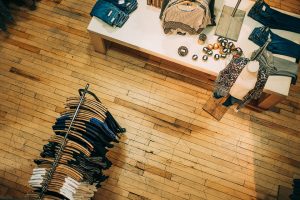 These days, it might be easy to think that the only way you can make any money in retail these days is to set up an online store. It's true that there is plenty of cash to be made by taking your business online, but all of the most successful retail businesses retain a physical presence as well. By diversifying in this way, there's a much better chance of being able to increase and sustain the annual number of sales, which can greatly boost profits.
There's just one problem with a physical store – ensuring sales are continually high isn't always that easy. That doesn't make it completely impossible, though. You just need to know how to encourage people to buy things in person. Here are a few secrets from top retailers that should help you with that!
Make Sure People Know Where You Are
If people don't know where your shop is, then they won't be able to get to you all that easily. So, it's worth working on your local SEO so that your location appears on Google maps. It's also important to list your physical address on your company website as well. Ideally, your store needs to be a central location and somewhere where a lot of people pass by every day. That should help to increase foot traffic into your shop.
Revamp Your Displays
When was the last time you updated the displays in your store? If you haven't done it for a while, then it could be time to look into this right now. You should always have some modern shelving that really catches people's eyes. Don't worry; this doesn't have to be expensive. If you go for some used gondola shelving, you should be able to revamp your store's displays for a very small cost. 
Don't Offer Too Much Choice
This may sound slightly counter-intuitive, but it's always best to keep the choice of products and brands that you offer down to a minimum. Some market research shows that too many options can cause customers to freeze and in the end they might not make a decision and could even leave without making a purchase.
Set Up A Loyalty Program
Lots of companies find that setting up a loyalty program is a great way to attract repeat customers. There are various ways you can do this, but one of the best ways is what most coffee shops do. They give out cards to their customers that they can have stamped every time they buy a coffee. Once they collect a certain number of stamps, then they are eligible for a free drink. If you think carefully, there will certainly be a way to incorporate a loyalty program into your business like this.
These are just a few great ways to attract more customers into your physical store so that you can benefit from more sales. Do you have any other great tips that you think our readers might want to know? Let us know in the comments below!