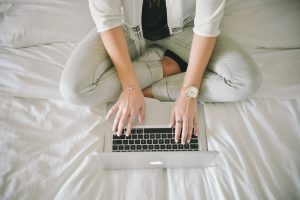 When you're a budding writer, you can feel a little bit lost. After all, there are so many other people out there trying to make a living out of their passion for writing, how are you going to be able to do it? However, there are many ways that you can make a success out of your passion, as long as you remember some key things about the profession.
Here are the top 5 things to remember as a wannabe writer.
#1: You've got to stick at it
When you're a budding writer, you're going to get your work rejected. People are going to tell you that it's terrible, and they will probably tell you to scrap the whole thing and start over. In fact, if you're looking for an immediate way to make money, then you may as well throw the towel in when it comes to writing. You need to stick it out, and keep trying to think up something amazing!
#2: You have to pester people
Whoever you're writing for, you need to learn the art of pestering people. Editors will generally have inboxes that are out of control, and you'll need to chase up your work on more than one occasion. Sure, it can be annoying, but that's just how the industry works. Forget being embarrassed about this stuff; you'll be amongst a whole bunch of other writers who have to do the same thing.
#3: You can self-publish
Chasing around publishers can be a pretty stressful thing to do. You can feel like you're churning out great work like there's no tomorrow, but you just don't seem to be getting anywhere at all, and we know what that feels like. Luckily, you can self-publish on a digital publishing platform if you've got a body of work that's ready to be out there in the public realm, and it can be a lot easier than you think!
#4: You need to be flexible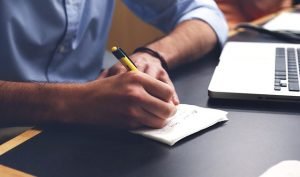 OK, so we'd all love to be writing about topics that we care about all of the time. That's the dream really, isn't it? However, it very rarely works out like that, so you need to be able to adopt whatever tone of voice suits your client at the time. One day you might be writing about fashion, and the next you'll be writing about politics. That's just something that you accept as a budding writer!
#5: You should also stay true to yourself
Whilst you'll be taking on random writing jobs left, right and center, it's important to hold onto the interests and passions that made you a writer in the first place. Sure, you can adapt, but your style is specific to you, and that's what makes you unique as a writer. If you don't want to fall out of love with writing, hold onto this, and ensure that you write certain things for fun as well as for work.
So, if you're a budding writer, then keep these 5 things in mind! Good luck!

Latest posts by The Saving Gal
(see all)