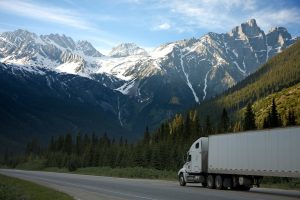 The costs accrued from logistics and travelling can amount to a large percentage of your annual spend. What with picking up raw materials, delivering finished goods and all of the other transport situations within a large business, the overall amount you have to fork out may begin to creep up and up. It can seem like a difficult task to cut these costs as there are so many different factors that can influence the price, but there are a few easy things you can do that may help you save a little extra.
Do Your Research
When you're considering changing suppliers or switching to a different business when outsourcing a logistics service, do your research into which one will be the cheapest in the long term. You have to plan for the future, as contract often last several years and the fine print may mention extra costs that you're not aware of. Set limits on how much you would like to spend and research for a company that is able to suit your needs. Try to stick within your budget and explain to each of the businesses that you contact that you are not willing to negotiate on price as this the amount you are able to spend. It's a good idea to regularly research what is available even if you don't necessarily need to change, as there may still be a much better deal available somewhere else that you are missing out on. There are always new companies and services being released on the industry with more competitive prices, so just keep your eyes peeled.
Cut Packaging
The cost of packaging can be an enormous part of your logistics spend. Realistically, a lot of business over package their products out of fear of damage amongst other things, but this will just lead to a bigger spend that isn't really justified. Assess the amount of packaging that you use right now and identify whether there are any places you can cut back or remove some of the layers. Instead of opting for several boxes inside other boxes to keep things safe is not necessarily the best thing to do, as there are cheaper ways of protecting your products. Bubble wrap is one of the most cost effective ways of keeping things safe, and is easily available and accessible for you to buy and use. Be realistic and don't take off too much just to save money, as you'll end up spending more when you have to replace broken or damaged goods. Trial a few different methods of packaging your goods to see what is the minimum amount you can get away with that still protects the item whilst not costing too much.
Follow Your Workforce
Even if you have the greatest confidence in your workforce, most truckers take a few unauthorized stops on their journey or take a scenic route instead of the most efficient way. By investing in some kind of fleet management software you can track where each of your lorrys or vehicles is at any one time, as see their previous and planned routes for the day. This will allow you to monitor whether they have reached their destination in good time, or if they have taken a longer route that has cost you more in both in petrol and time. You will be able to monitor in real time whether your staff are spending too much of their day idling and wasting fuel and battery life. You will also be able to assess whether there are any faster routes available, which will help to save money overall and help to make your business become more efficient and productive at the same time.
Go Green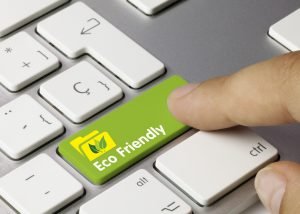 Changing some of your business in order to make you more green and environmentally friendly can actually help to reduce your costs drastically. There are many different things that you can do to go green, and they will all have a positive effect on your spending habits. One of the best ways is by switching to a biofuel that's made from plant waste, as this is much cheaper whilst also minimizing your impact on the planet by reducing the amount of harmful gases your vehicles and lorries release into the atmosphere. You can also make the switch to more efficient tyres, as over time this will reduce the amount of fuel you have to fill up with. It's also a great marketing tactic when you are able to advertise that you are taking steps to be a more environmentally friendly business and reduce your carbon footprint. It's never a bad thing to have another unique selling point.
Think Smart
If a lot of your transportation is moving goods from one location to another, it may be better for you in the long run to think about moving one of your warehouses to be closer to the other. It will make much more sense to have them next to each other rather than spending all of that extra time and money to transport your products or materials from one place to the other repeatedly. Look for some property in both locations in order to identify which would be the most inexpensive and easiest place for you to move one of your warehouses. If you have a lot of clients in one area, you may also want to consider moving closer to that location as this will also help to improve your shipping costs drastically and make your warehouse more productive too.
By following these steps, putting in a little bit of extra work and thinking outside the box, you can  reduce your logistics and transport costs once and for all. Think about the amount of packaging your business gets through, and whether it may be a smart move to switch to environmentally friendly alternatives when it comes to fuel and other aspects of your business. Don't be afraid to take a leap, as long as you calculate your route and plan your venture beforehand.