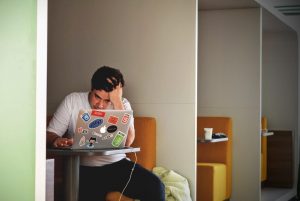 Many people spend a lot of time creating their company. However, not as many spend the time planning how to protect their business once it is built. Below you will find a range of disasters that often occur with small businesses, and some solutions that you can consider.
Cybercrime
Criminals, within minutes, can destroy the progress that you have made for your business, destroy the reputation, steal all of your customer's bank details and personal details too. It is part of your job to protect all of this confidential information with more than just a password. 
You owe it to your customers and to yourself to avoid a cyberattack at all costs. Once the relationship between your customers and yourself have been damaged, they will not be rebuilt. Your integrity and the trust that people have put into your business will disappear. 
Some business owners still feel the event of an attack is unlikely because they are a small business. However, statistically, 30,000 websites are hacked every single day. 
Some of which is hacked by using sophisticated software. The software will detect the vulnerabilities in your site. This is just one of the reasons that you need to seek adequate protection, and use a company like infinitconsulting.com they can help you identify risks and defend your company from a cyber attack.
Power Cuts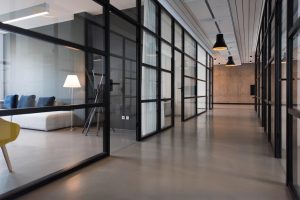 All of a sudden, the lights cut out, but the office is dark, and all of those familiar whirring noises from the computer are slowed down to silence. You are in the middle of a power cut. What should you do now? Unfortunately, the right answer was to be able to prevent the situation in the first place. 
Power cuts are very destructive to a businesses livelihood. Even ten minutes of no power for your team's PCs, lighting and equipment could prevent several employees securing sales deals, submitting new stock orders, or contacting new customers. Of course, without power, your business is disconnected from the world. 
Ideally, something that you will think about purchasing is a backup power outlet to provide the company with a few hours of electricity, to keep you running smoothly. In addition to this, when you have hired the right technology company who are experts in situations like this, they will be able to give you additional safety when the lights go out.
Natural Disasters
It is impossible to avoid natural disasters, but you should put yourself and your employees at the front of your mind. The security and safety of your employees is your duty as an owner and a manager. 
You mustn't assume your plan for natural disasters is adequate. You will need to consistently invest in improving your program with drills, practising your safety regimes, and adhering to any new policies and procedures that are released.
And of course, after the safety of your employees and your business is now at stake. For example, if your office were to have a fire, how would you save burned documents? If there was a flood, how would you plan to fix your waterlogged servers and computers? 
If you aren't sure of the answer to any of this question is there probably gaps in your disaster recovery plan. Something you can consider is a backup server located away from the building or having cloud storage provided by an IT management company. Once you have built your business, your main focus should be safeguarding your business and your employees. This is all about preparation for catastrophes.