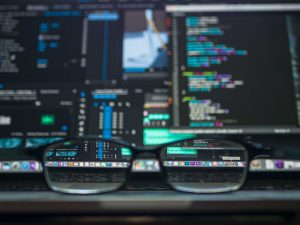 Are you sure that all of the customers who use your company are as protected as they should and could be? These days, almost every business handles a lot of data and information from customers, most of which is of a sensitive nature such as addresses, credit card details, and dates of birth. If a hacker where to get his or her hands on this kind of information, they would find it very easy to access your customers' accounts or commit identity fraud. So, there's no wonder that businesses are now a lot more responsible for their customers' data than what they once were.
If you aren't currently doing all that you could to protect and safeguard your customer's data, it is time you made some changes in your operations. Here are a few steps you can take to make sure your company's data protection improves in no time at all.
Use The Best Antivirus Software And Firewalls
First of all, you need to make sure that you have some very good antivirus software and an effective firewall on your computer. Generally speaking, it's a good idea to buy these. There are quite a few free software and programs that you will be able to use, but at the end of the day they won't be quite as effective as paid-for products. Not only that, though, but paid-for antivirus software will usually come with some aftercare maintenance too, and the company who supplied you with it will also be able to help you equip it to your network. So, if you are still only using free software and a firewall, it's now time to look for something to invest in that is going to be better for your company's data protection.
Keep Payments Secure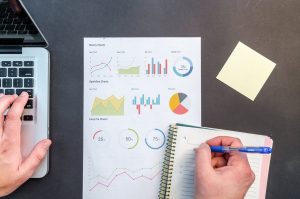 There are quite a few risks associated with taking credit card payments over the phone and not all businesses are aware of these. It's important that you research the various ways you can improve the security of your phone payments for both your business and your customers. As well as that, it is also essential that you look into online payments that customers might be able to make on your ecommerce platform. One of the best ways to secure online payments is to go with a payment service who is known for being reliable, such as PayPal. These reliable payment services will use the latest form of encryption as well as other security measures to ensure that a customer's payment details aren't lost to cyber criminals.
Go With A Secure Web Host
Did you know that whoever you are hosting your company website with will also have an impact on your business's data security? Your website will only be as secure as the web host who it is with, so you need to make sure that you choose to create a site with a reputable web-hosting service. Most companies choose to create their sites with a platform like WordPress or Squarespace as they are affordably priced and offer plenty of security features. If you would prefer something a bit more secure, it's worth hiring a web design agency, as they will know all of the web host services that are currently the securest out there.
Don't Give Every Employee Access To Customer Data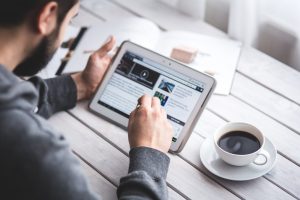 Not everyone who works for your company will need access to your customer's personal data. So, if an employee doesn't need this kind of information, you shouldn't provide them with access to it. Employees are usually the main causes of data breaches. It's usually their incompetence that causes these breaches. So, if someone doesn't need access to data, don't give them it and then there is one less individual who could pose a risk.
Put A Disaster Plan In Place
Things can go wrong, no matter how much effort you put into your company's data security. So, you should write up a disaster plan that, hopefully, you will never have to use. Make sure this includes steps that all employees need to take in the event of a data breach. It should also include how you should contact all customers who have been affected as well. It's a good idea to check what your industry regulations are with regards to data breaches too. All industries need to act differently, and you might have to inform a body or organization about what has happened to your stored data.
Once you improve your data protection, you can have some peace of mind about your customers' security when using your business!
Latest posts by The Fortunate Investor
(see all)