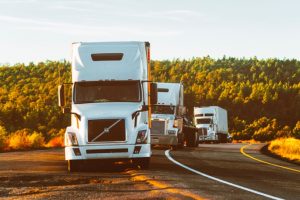 Perhaps you're wondering about truck-driving as a profession? It can be hard to make decisions about which job to take, whether it's a career change or straight out of school. If you're thinking about this kind of work, there are certainly some pros and cons you'll want to consider before you take to the wheel. 
Pros
One of the key pros of truck-driving work is the independence that you'll have. You can work alone, and your role will generally be pretty flexible. Just you and the open roads, listening to music you love. You'll have no co-workers to make small-talk with or the boss there breathing down your neck. You will be able to take breaks whenever you want, and if you like time to yourself, this is certainly one for you! 
 Another pro is that the pay is high, for instance, according to one article in CNN Business, the median salary for truckers working for a private fleet is $73,000. Thirdly, it's pretty simple to get into truck-driving and thus access this salary. You just need to acquire a CDL (commercial driver's license) and take a course to learn the truck-driving ropes. 
As well as this, being a truck driver means that you will get to explore different parts of the country that you may not otherwise have ended up in. You could end up seeing and having your breaks in some really beautiful places. Much job satisfaction could be gained from these open road adventures. 
Cons
While independence is a pro for some, others won't enjoy being alone driving all day, so this really depends on what kind of person you are. Another con is the possibility for things to go wrong on the road. If you have a breakdown, that's not so bad as you can just get a company like Swan Towing Services to come to your aid. Yet truck driving also has the potential for more dangerous accidents, which means you'll need to ensure that you keep on top of the key health and safety tips.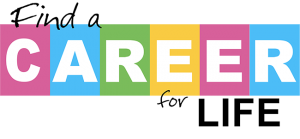 Fatigue is a con that links to health and safety; you will likely get tired, which can end up being dangerous while you are driving. Always ensure that you get at least 7-8 hours of sleep the night before you drive. You will need to make sure that you take regular breaks to move around and energize yourself. Making sure that you eat plenty of healthy snacks and drink lots of water and coffee which will  help you to stay alert.
Alongside these cons, it's also worth thinking about what might happen if you find yourself unable to drive when you rely on it for your income. Getting injured can make it hard to operate a vehicle, but the law can also prevent you from getting behind the wheel. If you get banned from driving but need to drive for work, you will have to go through a hardship license hearing to have special conditions applied to your ban. This won't be the same everywhere, though, and you may not have access to this option.
In Conclusion
 If you're thinking about this profession, you'll want to reflect upon these pros and cons and think about what they mean to you personally. The more research that you do beforehand, the better equipped you will be to make a decision. Making a professional choice should be informed generally by how happy you feel that you would be in such a job. After all, you'll be doing it day in, day out so it will need to affect your well-being positively.