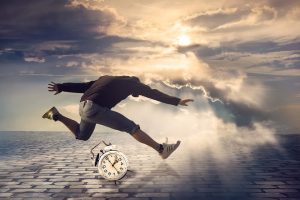 There's only so much time in the day, right? But are you working to your maximum potential? Many of us don't, partly thanks to productivity killers that scupper our best efforts to get work done on time. We will be looking at two examples in this article, so in a bid to
boost business productivity, consider the following and then heed our suggestions.
Productivity Killer #1: The internet
Don't get us wrong; the internet is good for business. For marketing and research purposes, getting online is a must. However, there are downsides. For example, how many times a day do you spend looking at Facebook? Sure, the social media platform is a wonderful way to promote your business, but if you spend more time scrolling through personal rather than business posts, you need to stop it! And then there's your email inbox. Every time you are alerted to a new message, you might be tempted to check your emails. Not only this, but you might stop what you are doing to reply to them. So, you need to curb your time online; otherwise, the virtual world will impinge on the real world, and that might affect your business.
Tip: For starters, practice willpower. If you don't want to work overtime or miss a deadline, remind yourself of the urgency to work when you are tempted to go online. If you struggle to curb the temptation to browse the net, consider installing an internet blocker which will force you out of productivity-killing websites such as Facebook or YouTube during your working hours. And when it comes to your emails, resist the urge to reply to them unless they are important, and even then, you might want to hold off on a reply until you have finished what you are currently doing, especially if you are working to a deadline. You might also unplug your router, as if you don't need the internet at certain times of the day,  you can then become more productive by limiting access altogether!
Productivity Killer #2: Meetings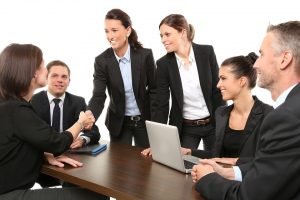 According to this infographic, the average office worker spends more than 5 hours a week in meetings, and over 4 hours preparing for them! It's even worse for managers, who reportedly spend up to 12 hours a week in meetings. Is this something you relate to? While meetings are often classed as a necessary evil in business, there is still time wasted because of them. People turn up late, so meetings are delayed. There's the banter that exists before valid points are raised. And then there are slow-loading powerpoints, pointless questions being asked, and breaks in the middle for tea and coffee!
Tip: If you can't get rid of meetings altogether, consider holding them during the first quarter of the day, as this way, you will be able to crack on with work once they are over, with no other major distraction impinging on your workflow. During your meeting, let everybody know the finishing time as this might stop any needless distractions. And cut out on note-taking by using voice recognition tools akin to this pathology dictation software, so time isn't wasted transcribing information. For meetings you are invited to, you might want to make your excuses if they hold little relevance to you. And to reduce meetings altogether, consider using collaboration tools to communicate with others, without the formality of a face-to-face meeting to relay information.
Finally
We haven't covered every productivity killer here, but the two mentioned are the most prevalent in workplaces today. Consider what we have said, and then look at the other productivity killers in your life, and research ways to eliminate them. You might then get to go home at a decent time, with no upset clients because you have failed to miss a deadline!