If you're taking your case to court, you're going to want to make it all worthwhile. Here are 4 secrets to getting a high pain and suffering settlement.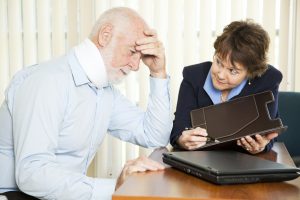 Ready to take your personal injury claim to court?
Want to make sure you get a high pain and suffering settlement?
If you've been involved in a car accident or another personal injury, you may be entitled to a pain and suffering claim. This kind of claim includes not only physical suffering you've experienced but emotional pain as well. Unfortunately, it can take some effort to make sure you get a high settlement for your personal injury.
Luckily, we're here to help. Below we'll tell you the 4 top secrets to getting the highest pain and suffering settlement possible.
1. Document Everything
One of the most important things you can do to make sure you get a great settlement is to document everything.
Ideally, have a full investigation conducted in which you get witness statements, medical reports, police reports. Make sure that you collect as much photo documentation as well. You may need to hire a private investigator to do some of this for you.
Additionally, keep in mind that for a pain and settlement case, you should go beyond the basic facts and evidence. You should also be keeping a journal and documenting the feelings, emotions, and physical pain you're feeling as a result of your injury.
2. Stay Strong Against Insurance Companies
Another secret to getting more from your settlement is to ensure that you're being careful when dealing with insurance companies.
Insurance adjusters may call you and try to get you to settle a case outside of court and convince you to take less than you deserve. They may also use intimidation tactics to try and pressure you.
Be sure to speak to your lawyer before speaking to anyone from the insurance companies, or you may end up making a mistake. Be very wary when speaking to insurance claim adjusters and stay strong in the face of pressure.
3. Be Realistic With Expenses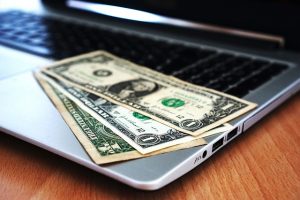 It's also important to make sure you're realistic and accurate with the costs that you're facing due to your injury. A personal injury can be costly and may risk harming your finances in the present and in the future.
Make sure that you've looked at your expenses from every angle and that you haven't left anything out. Every bit of money you've had to spend as due to your injury should be documented. It's a good idea to read more about using a personal injury calculator to find out what you may be able to get in your settlement.
Expenses will likely include medical bills and loss of income for missing work. However, if your personal injury is due to a car accident, for example, other expenses you'll want to note may include other expenses such as the cost of a rental car, a taxi service, or car repair.
4. Get a Reliable Lawyer
One final tip you need to know for getting a high settlement is to make sure you choose a great lawyer. It's important that you file your case quickly and get a reliable lawyer on your side fighting for you as soon as possible.
Do your research to find a lawyer you can trust and who is willing to fight for you both in and out of court. You should make sure that any lawyer you choose has experience with personal injuries and pain and suffering cases.
Also, some lawyers tend to settle out of court more often than not. Make sure that any lawyer you choose is willing to go all the way with you, even if that means going to court.
Fighting to Get the Highest Pain and Suffering Settlement
Getting a high pain and suffering settlement isn't impossible, but it will take some work to make a good case. Be sure to keep the secrets above in mind if you want to have the best chance of getting what deserve.
Have questions or comments? Contact us today to let us know what's on your mind. Check out our recommended tools for other tips.