In the United States, approximately 96% of employers do a background check of some kind. The same seems to hold true for countries like Australia.
If you are a small business owner, you may not think the expense is worth it, but it is. A thorough background check is easy to have performed it also saves you money in the long run by ensuring you have the right candidate for the job.
Steps Involved in a Thorough Background Check
If you are considering instituting a background check policy for your company there are some things to consider.
First, you should be broad on your sources of information. Don't only focus on how do I get a police check? But also on credit information, previous employers, driving history, social media, education, and references.
Below are some other things to consider when you are doing a thorough background check on your employees.
Use Extreme Caution When Using the "Box"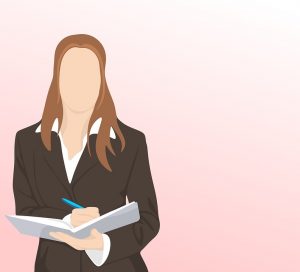 If your application process includes the question "Have you ever been convicted of a crime?" You are using the box.
Currently, there are efforts to ban the "box", but in the meantime, this is not a good business practice for the following reasons.
First, you may lose out on a great candidate for a mistake they made a long time ago. Second, you could open yourself up for lawsuits due to discrimination. Third, this may not be the information that is really relevant to the needs you have in an employee.
For example, if your position works with children, obviously you want to know if there is a history of child abuse. However, a conviction of petty theft in their teens may have no bearing on the position they are applying for now.
Know the Law and Follow It
Take the time to learn the laws that affect you during the hiring process. There are federal laws but also state and local ones as well.
Depending on how you conduct your background check, you most likely need a legal release form from the applicant. This document protects you and informs them of their rights in the process.
Use a Service or Your Corporate Attorney
No matter the size of your company, when it comes to hiring you want to make sure you use your attorney to review documents.
If you use a service, make sure to check them out thoroughly. Reputable companies can do all your background screening for you. You will pay a small fee but often times it is worth it.
Communicate
If you find something in an applicant's past. Have a face-to-face conversation with them. Often times there can be mistakes or misconceptions that arise in the background check process. Open communication can clear up the issues, one way or another.
Look for Patterns
You may think that you only have to look at the negative in a background check, but this is not true.  Use the information obtained to better understand your applicant. Are there patterns of behavior? Things you learn that raise questions?
Background checks are a common and smart piece of your hiring process.
Have You Identified the Right Employee? Now Perform the Background Check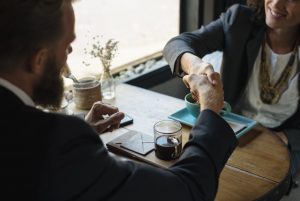 You know how to perform a thorough background check on new employees. This is important knowledge, especially for the small business owner. With this knowledge, you can ensure that your employees will represent your company and your brand in the right manner.
Starting a small business is hard, we can help. Ms. Prudent Parent and I are here to help you with creating a strong financial future for you and your children.