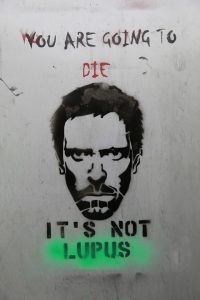 Measuring pain is the most challenging process in science. Doctors have used a ranking scale to measure levels of discomfort from 1 to 10 and observed the behavior of their patients. However, it is a problematic process. A toddler falling on the ground is likely to rank among the top in terms of an observational study. Everyone who has been around young children knows that they respond with tears and screams to any level of injury, regardless of its gravity. An adult who falls in the same manner is likely to brush it off and carry on walking as if nothing had happened. Does it mean they don't feel pain? 
Unfortunately, we all feel varying levels of pains. Some people may be more sensitive to physical discomfort than others, but it would be unfair to assume that pain follows a universal scale. Pain is an individual experience, and therefore, your pain doesn't compare to anyone else's pain. While nowadays neuroscience can accurately measure pain by looking at your brain, we are still far from understanding it. As a result, it is difficult to manage something that you don't comprehend. For someone who is going through pain, either chronic or punctual, the difficulty to find appropriate relief can make you feel isolated and not taken seriously. Pain is a real issue, and therefore, we need to design professional support and services to manage it. 
#1. Because it's a lucrative business
Unfortunately, everybody knows what happens with painkillers. While using painkillers for a limited period can help people to get rid of debilitating pain, such as during the recovery period after undergoing surgery, you can rely on them in the long term. When your body gets used to painkillers, you can't benefit from their soothing effects. That's precisely where alternative healthcare solutions can provide a profitable and helpful approach. Indeed, at an age where pain has become a routine issue with too many medical conditions, an alternative healthcare center can tap into the unexplored business of creative pain management. Pressure massage and aromatherapy are popular luxury approaches that can soothe the body. 
#2. Because it can significantly help people
Managing pain effectively is a way to give people back their lives. Indeed, when traditional medicine has been unable to provide relief, pain is something that someone needs to carry around every day. As more and more people worry about long-term drug-based treatments, there is a niche audience that the market has been ignoring for a long time. Can natural products provide some form to comfort where medical drugs have failed people? The answer is yes. The human body responds positively to natural cannabidiol as a pain relief treatment. Consequently, since the legalization of the plant in most states for its healing properties, companies have worked with wholesale CBD extract suppliers to develop an accessible and effective solution to tackle physical — and sometimes mental – discomfort. Many customers praise these products for a decrease in inflammation, which enables them to enjoy a normal life. 
#3. Because it is a real issue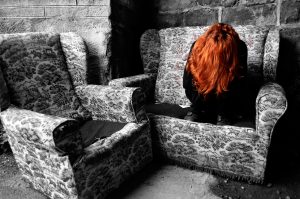 It can be difficult to understand the real impact of pain from a business perspective. There are currently over 100 million Americans who struggle with chronic pain. To put it clearly, one in ten Americans has been experiencing different levels of pain every day for three months or longer. That's 10% of the population who feel ignored and misrepresented by traditional healthcare approaches. In terms of the audience alone, this is a huge chunk of the market. But more importantly, it's time to ask yourself: How long can we continue to ignore pain? Indeed, it's not a case of pretending it's not there until it disappears by itself. Chronic pain disorders are here to stay! 
#4. Because it is a major source of stress
Pain can dramatically affect your mood. Just think back to the time you had a headache or stomach cramps. Did it make you feel grumpy? Even after a brief period, pain can dictate how you feel. Most people who struggle with punctual pain admit to experiencing anger, short temper, and snappiness. When the pain doesn't go away, the anger gradually evolves into depression and stress. Considering that those are two of the most deadly mental health conditions, it would be foolish not to tackle the underlying issue as soon as possible. 
#5. Because a lot of doctors don't understand pain
Culturally, a lot of audience group s have been trained or encouraged to react differently to pain. Military forces, for instance, are conditioned to shake it off as part of social expectations. On the other hand, it is socially acceptable for women to react to pain. While society is changing, there are still many individuals who don't receive the treatment they need because of how they are expected to respond to pain. Additionally, your genes might make you more or less vulnerable. In other words, doctors can find it tricky to make sense of your pain and provide the appropriate solution. 
#6. Because people in pain deserves respect
"Don't be such a whiner," says a young man to his friend, who's been complaining about back pain. 
Unfortunately, anybody who's opened up about their struggle to friends and relatives can relate to the situation. Indeed, as pain is an individual experience, some people can find it hard to take your suffering seriously. As a result, people in pain are often blamed for being too "weak" or for "complaining about nothing." The truth is that effective pain management could help them live a life without worrying about negative comments. 
#7. Because it drives addiction
Gregory House, the genius diagnostician, played by Hugh Laurie in House MD, was a man struggling to manage his leg pain. His chosen solution, to use Vicodin – an opioid pain medication – has been at the core of his addictive behavior. House has demonstrated throughout the TV show that he can't function without Vicodin and has exhibited withdrawal symptoms when trying to reduce his dosage. The fictional character shows the dark side of pain. 
Nowadays, 10% of the American population needs help to manage pain. For specialist and dedicated startups, there is a huge business opportunity to seize. Pain management can not only be profitable as a business activity, but it can also improve the overall productivity and innovation in your local economy. When you eliminate pain, everything becomes possible!