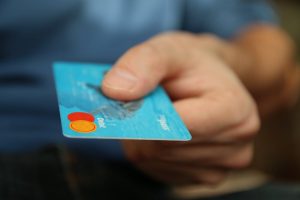 Successful business ownership starts with one thing, customer loyalty. There's a saying in business "…people will do business with those that they know, like, and trust." But before loyalty, you need to know how to get people to buy your product.
Let's take a look at some of the ways you can convert your leads into sales and turn your customers into lifelong brand champions.
How to Get People to Buy Your Product
Over the past few decades, marketers have conducted studies to find out which are the most successful means of convincing consumers to purchase your product. One of the top methods is through strategic marketing.
Use the Tools at Hand
Gone are the days of using only billboards, magazine, and television ads to capture the attention of an audience. Now marketers are highly strategic using best crm for small businesses, social media campaigns, and email marketing to get their product before consumers.
Having a strong team that understands the way marketing has evolved is crucial. Millennials and Gen Z'ers are not as trusting of media ads as prior generations, and the wrong move can reflect quickly in the bottom line.
Farm Your Book of Business
Once a customer is in your book of business do not leave them hanging. Stay in touch with them in a manner that is relaxed and easy going.
One great way is to ask them how they like to do business. This method can be accomplished through email marketing polls, app surveys or social media platforms as a simple multiple choice poll will do the trick.
From Customer to Brand Ambassador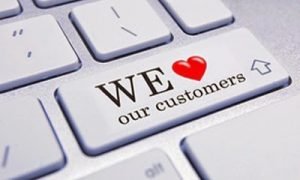 According to Harvard Business School, "Increasing customer retention rates by five percent increases profits by 25-95%" This statistic proves why customer loyalty is so vital to the success of businesses.
Before you begin, run a calculation for the Lifetime Value of a Customer, you will find that the best method of keeping customers is through trust.
How to Keep Customers Loyal 
Its basic human psychology that people love to talk about themselves. We all want to feel as if we're being listened to, and the businesses that make their customers feel as if they're VIP create lifelong loyalty.
Brands such as Starbucks and Harley Davidson create a following by building a culture around making people feel welcomed. Appreciation marketing sounds simple, but it works.
The Loyalty Affect
Once a customer is loyal they don't sit in the corner and keep your business a secret. They tell their friends, family, and coworkers. They look for your franchise everywhere they go.
They take their love for your product and recommend it to anyone who mentions the type of product your business provides. This is the power of brand loyalty.
Continuous research is part of the marketing experience. As technology and buyer habits change it's important to stay up to date with market trends. Need help knowing how to get people to buy your product? Be sure to check out our website for more information.