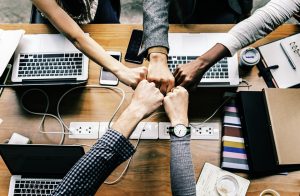 You have developed your business idea all the way through to the stage where it can now become a reality. You know that you have what it takes to make your business a success, but before you push on full steam ahead, you just want to ensure that you are not overlooking any crucial stages. Which is where we come in today, as we share with you 4 key areas for business startups.  
Invest in the team around you
You will need to rely on your team to deliver your vision for your business. You cannot do it all alone, you need to trust in the people around you. 
Firstly, you will want to spend time on hiring the right people, and once you have got them in place, the training needs to begin.
Do work to ensure that you provide the right training for your team as it will ensure that they are capable of delivering for you all of the time and it will build confidence in them as individuals. They will appreciate the time spent developing their skills and you then need to follow up with regular coaching and training where relevant.
Regularly hold team meetings and staff reviews to provide everybody with the opportunity to contribute their ideas and voice any concerns. Look for the chance to recognize and praise every day so that your team feel appreciated. 
Do make sure that they are all receiving a fair wage and treat and reward them wherever you possibly can. 
Develop your marketing strategy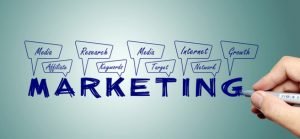 Marketing your business is crucial if you want to get your name known and develop a strong brand and reputation. 
Look at how your business best attracts its customers, how else it might be able to do this and how your competitors are running their marketing campaigns. This should start to give you some ideas of where to channel your efforts.
You will want to consider email marketing, social media channels, a website and possibly a blog, alongside more traditional methods such as promotions in print, eye catching signage and developing word of mouth recommendations. 
If you simply do not have time for this or it really is not an area that you feel comfortable working on, then it is possible to hire professionals to get this one right for you without you having to worry about it. It is worth looking for experts in your particular field. For example, if you are a doctor you can look at using a company that specializes in medical marketing, from content and email marketing through to lead tracking, website development and SEO. 
Looking after your customers
Now that you are all set up with your team and you have worked out how best to attract customers, you need to work on looking after them. 
Your customers should be central to all that you do. They are integral to the success of your business and so it makes sense that you keep them in mind in everything that you do.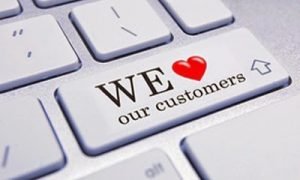 From day one, work on building long-lasting relationships with your customers. If you are online, ensure that you have a way of remaining in touch with customers, and if you are a face to face business ask to get them added to mailing lists and offer the personal touch when you are dealing with them. Talk to them, get to know them, get to understand them. 
You will want to regularly collect feedback from customers in a bid to deliver an ever-improving level of service or product. Do not fear asking for their opinions, as even low opinions are useful to you as they can help you shape your future offerings, they can just be hard to hear sometimes. Use customer feedback surveys if you would rather not ask in person and do check to see how your company is performing on customer review sites. 
Use all feedback, observations and ideas from your own team to constantly strive to deliver the best that you possibly can to your customers. 
Step away from time to time
Your business will be all-encompassing and it absolutely needs your attention in these early days. However, it can be hard to see everything clearly when you are in the midst of it all. Which is why we would suggest that you step away from time to time. 
Have lunch out of the office, catch up with friends, take an actual break. Your best ideas can come to you when you are not thinking so hard about them and you need to recharge your batteries.