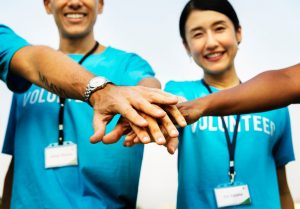 As a business owner, you may well have immersed yourself in your local community. You could have hosted events, donated time, or cash to local causes, and even become engaged with the locals during your downtime. Investing in the community surrounding your business is one of the best ways that you can give back. People around you will have supported your business by buying your products and services, and sometimes, it's that local support that pushes your business from unknown and struggling to successful and thriving.
As a person, you know the importance of everyone pulling together and volunteering their time, and those charity and non-profit companies do so much to help their local communities already. The thing is, they can't do it all alone. You are a business taking up space in a community area, and this means that you need to give back to those who are responsible for your success. Thankfully, there are many ways that you can do that. Giving back feels good, makes you connect with everyone, and means you're trying to make the world a better place. Invest a little time, and you won't regret it.
Brand Awareness

. Giving back to the community builds awareness for what you do without you even trying too hard. For example, being able to help to fund items for your local high schools by placing an advert with

End Zone Athletics

can change the way they are supported, while also bringing attention to what you do. Investing in the community helps you to sustain a positive reputation that will encourage people to feel good about your brand.

Staff Retention.

People want to work for a business that does good things, and when you do good things for others, people feel right about that. With staff being allowed some input into where you invest your time, they feel valued, and you get to give back – it's a win-win situation all around. Boosting staff morale is important, and you want to have a positive reputation in the professional world as well as the local community. Great staff retention does that for you.

Company Investment.

If you are boosting your investments for your business in the local area, you're going to be able to offer more to other ventures in the long run. The more you give back, the more custom you attract, which allows you to build your cash all over again for the next project.

Media Attention.

Giving back gains you attention in positive ways, and you can be

featured in press releases

and blogs for the businesses that you are helping. This attention helps to grow your business and gain even more brand attention. All press is good press when you're giving back.

Networking.

When you attend events to support other local community ventures, you can build networks and contacts within the community. This can be beneficial for your business later on and allow you the chance to grow.