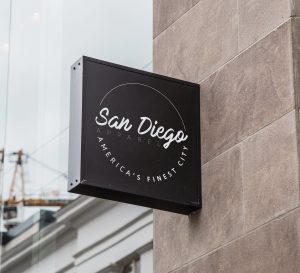 If you want to make sure that you see a high level of profitability in your business, then you do need to make sure that you're thinking about foot traffic. As you're probably aware, foot traffic is the number of people who visit your business each day. It's absolutely vital to the success of a brick and mortar store and without high levels you'll be dead in the water. If you're not in a desirable location or you're facing a lot of competition you might be struggling with this. Well, here are a few ways to fix this problem and improve your results. 
Signage
Using signage to increase foot traffic to your business is one of the most effective methods you could possibly use. When people are out and about, it is common for them to check out any signs that they come across, so why not make sure that your business is one of them? This is going to be especially useful for those who are looking for something to do while they have some spare time. If they see a sign that is advertising a product or service that they have been looking for with a location of where they should head, they are more likely to come and check you out. 
You need to make sure that this signage is bold and eye-catching. Nobody is going to stop to read a black and white sign after all. Put some effort into this and make it look great so that passers-by can't help but turn their head when they are walking past. Make use of different fonts, pictures, and a whole variety of color. Don't go too overboard though because it can end up looking like you let a three-year-old go crazy with a paint pallet if you are not careful.
Add An ATM
The basics of increasing foot traffic are all about getting people through the door. Whatever happens after that will depend on how successful you can market your business in the interior of your property. Believe it or not, the reason they walk through the door doesn't have to relate to your business at all. Did you know that a lot of customers will head into business stores purely because they have an ATM? It's true, so if you rent an ATM for your property, you can get the attention that you deserve. If you like the impact this brings, it's also possible to buy one and make it a permanent fixture. You do have a little responsibility to keep funds safe but ultimately, this is going to pay off in a big way. 
Unique Curb Appeal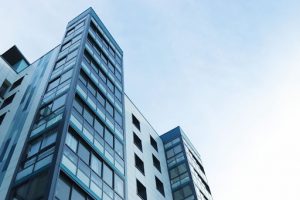 If you look around outside your business, do you notice that all the buildings look the same? It is likely the case no matter where you are, but you need to try and do something to make your place of business stand out. Curb appeal is important when it comes to bringing in foot traffic to your company, so you don't want to skip over this step and risk missing out on many potential clients. But, how do you make a building stand out that looks the same as all the others?
Well, the first thing that you can try is to add some flowers outside the premises. We know that there likely isn't much grass around, particularly if you are in the city so instead you should turn your focus to potted plants or even plastic ones. The fact of the matter is that they are going to brighten up the outside of your building and make the whole place look more inviting. This is the kind of atmosphere you need when you are trying to increase foot traffic. Nobody is going to want to come inside if it looks like they are walking past a crack den.
Or, you could even consider painting the outside of the building a different color. If all the buildings on the row are exposed brick or white, then go for something a little different and paint the exterior black. It will surely make you stand out, and the people walking by are going to be caught by curiosity which will be just enough to make them come inside.
Omnichannel Marketing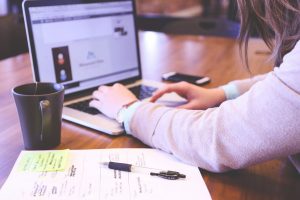 Have you heard of omnichannel marketing? Omnichannel marketing is where you connect different areas of your campaign together to form one cohesive promotion strategy. Ultimately, by doing this you can gain more attention from customers and eventually win them over to make a sale. The best way to understand omnichannel marketing and how it could increase foot traffic is to explore it in action. 
So, let's say that there's a digital billboard near your business, just a few miles away. You can rent this out and use it for a live social media feed. This social media feed could be using mentions of your business which just so happens to be mainly based around a promotion that you're currently running in your store. Remember, that store is just a few miles away and a lot of local members of the audience the billboard is marketing to will be aware of that. Just highlighting the promotion could be enough to send them in your direction. But it doesn't stop there because once they get to your store thanks to the hashtag and the display broadcasting it, in the window they see evidence of the promotion. This encourages you to enter your business, thus boosting foot traffic. 
The Sale Is On
Customers love a good sale. Even people who do not typically use your business love a sale and that is something that you should think about. Every time you have a sale, we bet you see more foot traffic than you do at any other time which is why you should be having these as often as possible. Obviously, everything can't be on sale all the time but when your store is going to hold one of these events, make sure that you are marketing it well. Have signs everywhere to let everyone know what is going on. Take out ads on billboards and even see if you can put your sign up in other company's windows! The word sale is enough to bring out the curiosity in people and send them over to your store.
So, now you know how you can increase foot traffic to your business. Give some of these ideas a try and see how fast your numbers start to rise.