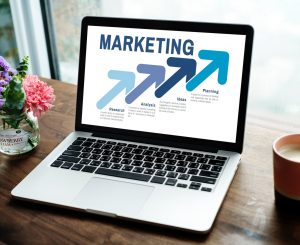 We know the sinking feeling. You do your best to market, to advertise, to promote the best of your products and why you're different from the rest of those on the market. Unfortunately, then you realize that despite all of this investment, your sales revenue has barely increased. This can often lead you to think of this as a wasted effort, and in some respects it would have been. But does that mean that marketing is simply a bad tool? That anyone who has ever utilized it successfully just had the better part of luck on their side?
Of course, thought of that way, we realize that our proclamations are just a little silly. But that doesn't solve the problem. Just why are your marketing efforts failing? How can you improve your marketing engagement to the point where it actually shows a noticeable return? Moreover, how do you turn boring promotion into an exciting campaign?
Well, we think we have some simple yet effective advice if you're stuck in this rut, which many businesses are. Let us explore that below:
Do Something Different
Recently, an app store games developer pushed a marketing campaign to get more people interested in their video games. Advertising through YouTube advertisements, they wouldn't show you how great their game was by telling you, but would play footage from the video game during an intense section of a later level. The demonstration was of course interesting, because it showed someone interacting with the screen as the viewer would, hitting all the right notes and scoring all the maximum points. This, immediately, through a point of view approach, puts the audience in the position of almost playing that game themselves. It's this that gets you noticed, and helps people stop tuning out the marketing efforts they are so adept at ignoring. In other words, ensuring originality is always a great idea.
Use Advertising ID
Most social media companies sell targeting advertising IDs, which is your comprised profile of interests, likes, and personally identifying information. On top of that, using lead enrichment can help you outfit your potential clients with more information, so you can reach them on more fronts. This can help you avoid targeting what a person might like, by finding what they will like instead. This can help you avoid much in wasted advertisement.
What Is There To Interact With?

Simply showing your product and telling a viewer why it's good is one thing, but do you give them a link to your website, or a place to order immediately? How have you incentivized this? Might you give someone who comes across a certain advertisement on their social media timeline a referral link that will apply 10% off immediately, which encourages them to buy right now or pay more later? This kind of time-honored engagement push can have the most effect, and has been used by marketing firms for decades.
With this advice, you are certain to improve your marketing engagement.