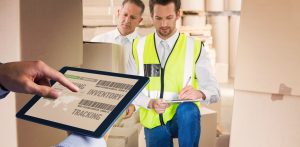 Inventory shrink in the United States cost the retail industry about $46.8 billion. A business must have an efficient system of inventory management. The process involves tracking the stock and inventory life cycle once it gets to your business.
If you aren't aware of your inventory, decision making becomes problematic. Whether you are a brick-and-mortar or an online retailer, inventory management is imperative. With the different techniques available, you can't miss a solution that will work for your business.
What are the secrets small businesses can use to save money on inventory management? Learn how to manage inventories more effectively now.
1. First-In-First-Out
One principle of inventory management you ought to consider is the first-in, first-out approach. This inventory method ensures you sell your old stock first. It is especially vital when selling perishable products that might end up as spoilage.
The first in, first out approach, commonly referred to as FIFO, also applies to non-perishables. Items can be worn out over time, that's why storing them for long isn't advisable. What's more, the packaging designs keep changing.
You need to restructure your warehouse in a way that encourages FIFO. Have a back door to ensure that the new products are at the backside. When the old products are at the front, the chances are that they will sell before the new entrants.
2. Use a Real-time and Centralized Database
The days of pen and paper in-store inventory control are over. Companies are adopting efficient options such as Excel to manage inventory. Nonetheless, the use of paper is still evident though minimal.
With today's dynamic business environment, inventory management should be within a centralized database. A supply chain has multiple users. A centralized system will allow all users to access the database in real-time.
An inventory tracking system allows you to check products from the point the supplier delivers up until it reaches the customer. You need to note down the description and value of each item. Analyze the time the supplier takes to deliver.
You can see the stock at this stage and plan. The timely interventions will save you money and waste. Besides, you'll know if it's necessary to make any adjustments at each point of the supply chain.
3. Automation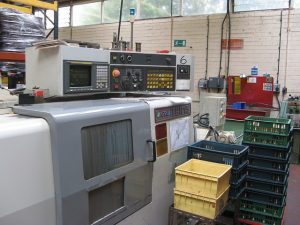 Recent research projects that automation will reduce the need for office support by 20%. Industries are adopting automation because of increased efficiency. If you've been wondering how to manage inventories, automation can be an ideal option.
Inputting data manually can be time-consuming and full of errors. The process is repetitive and can be quite daunting for your employees. Save your workers the overwhelming tasks and automate some processes.
Automating most of your inventory management processes can increase scale-able. If you have to email and call your suppliers and workers each day to know the amount of inventory, it means that your business isn't scale-able. Automated systems allow you to gather information faster.
Automation decreases human error that's imminent when making manual entries. Consequently, you might undersell or oversell your items. Automation allows you to edit or upgrade inventory at any time.
With automated inventory processes, you don't need to spend hours analyzing data at the expense of other business operations. Adopt systems that will help in maximizing time. An extra hour in your business is a resource worth pursuing.
4. Stock Auditing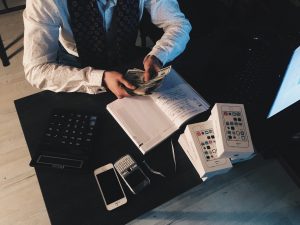 The stock audit is the physical verification of the inventory assets of a company. Auditing your inventory is not an exciting process. Yet, it is crucial for effective inventory management.
Moving thousands of items increases the risk of unnoticed loses or damages. Failure to track your stock can lead to business disappointments. Imagine taking and processing a customer order only to realize the item is not in stock?
You might lose customer credibility just because of not auditing your stock. Regular stock auditing notifies you on items that are out of stock. Have an up-to-date warehouse to avoid losing sales.
Entrepreneurs such as restaurant owners need to make regular audits to maintain customer satisfaction. You can get restaurant inventory management software to control inventory and optimize the ordering process.
Stock auditing is necessary for any industry. It will allow you to identify discrepancies and curtail cases of theft and employee malpractices. You can shop for software that can help in regular auditing to have an update on the available stock.
5. Effective Forecasting
Forecasting is central to inventory management. You need to predict the availability of supplies and your customer's demands. Your inventory management needs to integrate with your business.
Understand the seasons and the impact they have on your business. Will the Christmas and New Year holidays affect your product's demand? Focus on products that are fast-moving during specific events.
Research if there are any upcoming marketing events or fairs in your region. You are likely to sell more items than usual. For this reason, you might need to have a higher stock of specific products based on the type of event.
To learn how to manage inventories effectively, you need precise predictions. Take advantage of the influx of customers during high peak seasons. Your business will benefit from the approach.
6. Note the Minimum Stock Level
You need to know the minimum stock level for timely reorders. Allowing your stock levels to go low has adverse effects on production. Understand how to go about determining the minimum stock level for smooth inventory.
One of the factors to consider is the nature of the material. If you get your materials from one supplier, fixing the stock level might be unnecessary. But if you have several suppliers, you need to maintain the minimum stock level to sustain production.
You ought to analyze the lead time. For a shorter lead time, the reorder level should remain constant. The longer lead times affect the supply chain because of the changing variability and demand.
7. The Pareto Principle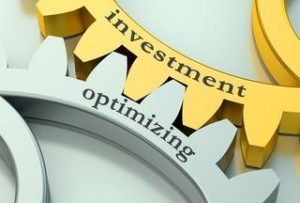 Streamlining your inventory management is not a straightforward process. The scattered and varied nature of inventory makes its organization complex. The 80/20 rule, also known as the Pareto principle, can enhance the efficiency of inventory control.
The 80/20 rule is an invaluable framework in controlling the flow of your inventory. Simply put, the 80/20 rule means that 20% of your inventory is responsible for 80% of your profits. Your top sellers are 20%, which keeps you in business even during tough seasons.
When you understand the Pareto principle, you'll know the products that need prioritizing. Give extra attention to your top products. Monitor the stock and have these products in an easily accessible area.
You will know how to manage inventories effectively once you understand the significance of the 80/20 rule. The insights will enable you to make informed decisions on suppliers. Your top-products supplier should be reliable enough.
8. Quality Control
Quality control is a crucial part of any business. The quality control tools in place can lead to business growth and customer satisfaction. Have a checklist so that your team can assist in confirming the quality of supplies.
You can check for any signs of damage such as broken seals, tears, or leaks. Raise the issue with your supplier as you identify the damage. Selling an item that has any signs of tear can damage your credibility as the seller.
Confirm the product sizes, styles, and colors. Your order should match your description. Ensure that you also confirm the prices.
Maintain high-quality standards to increase your sales and satisfy your customers. Confirm the lighting, temperature, and humidity of your warehouse. Poor storage can undermine the quality of goods, whether perishable or non-perishable.
9. Drop-Shipping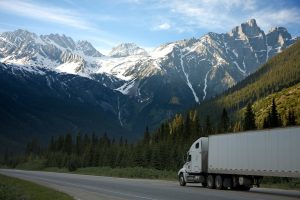 Amazon's shipping costs for the first quarter of 2019 was $9.6 billion. The expenses involved in storing and shipping products can be high. That's why dropshipping can be an ideal way of managing your inventory more affordably.
Drop-shipping allows you to sell products without necessarily holding them in your warehouse. When a consumer buys an item from your store, the manufacturer or wholesaler can do the inventory and shipping.
This approach can be cost-effective because you won't have to incur expenses on storage and several inventory processes. Dropshipping is one of the inventory methods adopted by online retailers.
One inevitable problem with drop shipping is minimal involvement. For that reason, customer satisfaction might be unachievable. If a manufacturer delivers a defective product, your credibility as the seller is at stake.
10. Note the Low Turn Stock
Do you have a product that has been lying in your warehouse for more than six months? It's time to reconsider whether it is worth stocking the item. The more such things stay on the shelf, the more their value reduces.
The excess stock is a wastage of your precious store. Consider having a promotional sale to get rid of such items. You can sell them at a 50% discount to attract more customers.
While you will count losses, you will be a lesson wiser on what's not to stock in the future. Better still, you can seek to understand why a particular product is not moving and make the necessary changes.
Learning How to Manage Inventories Effectively Should Be a Priority for Any Businessperson 
Your inventories can break your business if not well-controlled. With proper inventory management, you can have efficient record keeping, reduce stock-outs, and manage processes in multiple locations.
Now that you know how to manage inventories, explore our site further for more informative business articles.