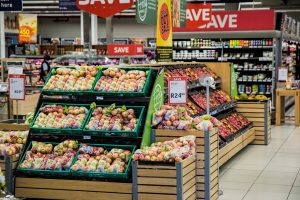 We focus so much on digital marketing and commercials these days that retailers tend to overlook one of the most powerful marketing strategies that are sitting right in front of you: in-store advertising. We think so much about how we can use messages in the outside world to bring customers into the store that we forget about our ability to engage those customers that are already in the store. Through in-store marketing, retailers can upsell, promote messages, and unlock a lucrative marketing channel that is usually inexpensive.
The vast majority of purchasing decisions are made while in-store, and also two-thirds of shoppers make an impulse buy while they are in a store, many driven by in-store promotions. If you are not harnessing the power of in-store advertising, that's a whole lot of sales that you are potentially losing out on. 
Those shoppers who are already in your store are primed for receiving messages that will have an impact on their shopping habits, and in-store advertising allows you to deliver those messages directly to them. They are less likely to be distracted by something and will pay more attention.
How To Highlight In-Store Promotions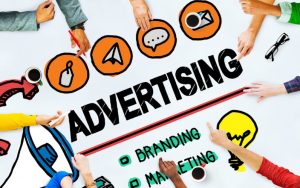 Obviously, this depends on the size and industry of your store, but there are a variety of platforms and channels for marketing inside the store. 
Your Store Set-Up
When you set up your store or showroom, you can create focal points to take your customers on a journey. Think about IKEA, one of the world's most successful retail brands – they guide you through your home as you walk through the store, telling you that you need that new bed, but that you also need that beautiful new vase to go on the new bedside table that they are also showing you.
Signage
Signage is one of the most straightforward ways of advertising promotions and offers to your customers, whether it is end of aisle boards or hanging signs from the ceiling – they are extremely effective.
Audio advertising
Speak to your in-store customers directly over your PA system. You can relay information about promotions, sales, specific departments, and products, and special events.
Of course, when you are using in-store advertising, there are some key things to remember:
Professionalism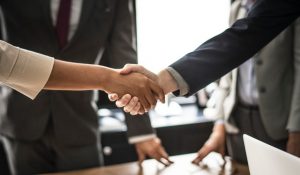 In-store advertising should be as polished and professional as out of store marketing. Don't put all of your resources into bringing customers in and then using low-quality advertising to talk to them in-store. The same effort needs to be put into both.
Keep it up to date
Make sure that all of your in-store advertising is up to date and relevant. Don't put up Easter promotions and then leave them there until June – it looks careless and will lose you trust and credibility. You need to set up a marketing schedule that reminds your team to change out-of-date promotions and advertisements.
By putting some of these ideas into practice, you will hopefully see an increase in sales. Go ahead; try them!