Part of succeeding in business means that you have to be better than everyone else; you have to beat the competition and stand out from the crowd. It is a crowded marketplace in most areas right now, with people offering more and more thanks to technology. Apps, quick delivery, subscriptions, bespoke items and a personalized service are all things that businesses are doing to try and stand out from the crowd and ultimately win the most customers. If you don't know what your unique angle for your business is, then now is the time to find it and to have a look at these ways you can get the competitive edge over other similar companies to yours. 
Up Your Prices
Most people think that being the cheapest on the market is the way to attract customers and beat away the competition. However, there are some customers who don't trust cheaper products and don't take them seriously. A higher price can be attractive to them, but of course, the product or service must be up to standard. Increasing your rates can boost your brand's image as well as company margins. 
Become An Influencer
The term "Influencer" is banded around a lot these days, but if you want to get attention, then you need to get on board and become one. Get yourself on your social media and get people to see you and your brand. You need followers, and you need people to know and respect your company, that way you will see a rise in customers too. As part of this, you can also offer yourself out to speak at events in the industry, including conferences, meetings and other events. This shows that you are an expert in your field, people will come to you when they need advice, and the press will come to you if they need a comment. 
Study The Competition
This may be an obvious one, but it's a significant one. Study your competition, find out what they are doing and how they are doing it. Don't copy them but use the information to your advantage. 
Stay Ahead Digitally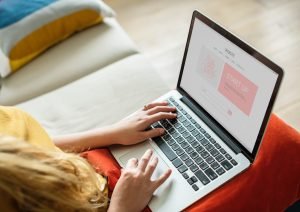 Technology is the future, and you need to be on top of it, not just keeping up with it but staying one step ahead of the game. Get an app before everyone else in your industry does, use productivity software, give your employees decent technology to work with so they can do their job to the best of their ability. Use Artificial Intelligence to find out as much information as you can on MAP compliance to uncover opportunities to build competitive advantage, increase profit margins and find growth opportunities.
Create Your Own Data
Data is changing the way we do business. You should use data points and statistics in the marketing content you create, as this gives the appearance of authority and credibility. However, you don't have to use someone else's data; you could be the business that other businesses cite in their content. You can gather market data easily with tools like Google's Consumer Surveys and SurveyMonkey, and then you can package your results in a neat format for distribution, and you will soon see your industry presence grow.