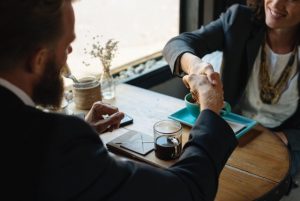 Your employees are crucial to the growth and success of your business, so hiring the right people is essential. It is your employees who not only deal with customers on a regular basis, but they are also are the crucial cogs in the machine when it comes to delivering goods and providing the relevant services of your company. Without a core team of quality and competent employees, your business will never be able to stand out from the crowd, build a brand, and offer a unique customer experience.
Hiring New Employees
When it comes to hiring new employees, it is not all about just finding someone to fill the position as soon as possible. It also might not always be about finding the person with the right skills – remember that skills can be taught, but personality and culture fit cannot be. 
So, when it comes to hiring for a position, you need to be able to dedicate time and resources towards filling positions with employees who are committed to the long-term success of a business is paramount to the longevity of any venture. It is worth investing in your hiring process, and there are tools available which can help you do it in the best possible way. Checkr, for example, is a hiring platform that performs background checks and educates employers to recognize the background check as just one component of a person's story. 
The Right Talent For Your Business
There is a competition in getting the right talent for your business, and it is essential to consider the people who may have been previously overlooked. This will open up new talent pools and gain an advantage for your business.
Your employees are the most important and valuable asset to your company, and without them, your business could not continue to operate efficiently and successfully.

Each person you hire will bring something unique to the business, and it is essential to find the best qualities in people. If you don't invest in this process and make informed decisions, then you will not only waste time, but you will also lose financially. If you make the wrong decision and hire the wrong person, this can lead to a lot of extra stress and issues that can harm the development of your business. A bad performing employee could also have a negative impact on your other employees; they could drive down sales and could cost a company a lot of unnecessary expenses.
Hire The Right Person
Hiring the right person starts with having someone who knows what they're doing when it comes to hiring and someone who is completely aware of the needs of the business. It is important to discuss the requirements with your hiring manager to make sure that an informed decision can be made. By hiring the right people for your business, you will be able to move in the right direction, and your business will become more successful in the future. Managers and business owners need always to be aware of the impact that an employee can have and consider their implications throughout the hiring process.