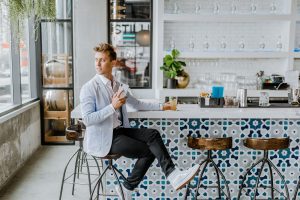 Being a business owner means making a lot of hard choices, and a lot of those hard choices are mainly focused on money. You have capital to put to use, you have profits to make, and you have a lot of costs to pay off – it's a seemingly linear progression from startup to full fledged small business, and then you're suckered into a cycle of spending your money to try and make some again!
That means, when it comes to adding a bit more to your business, in both tangible and intangible assets, there's much more money to be spent. You need to invest in your business, to make it more effective and more valuable, to protect it and reinforce it, and to hopefully take your current profits from good to great. You want to be researching the best ways to bring more into your company, to make it stronger, to give it more of a reputation. But at the same time, you also need to be researching the costs of these kinds of upgrades.
Rarely do things come cheap in the world of small business, what with the amount of competition out there, and the need to climb the ladder alongside the biggest corporations in the world. So with all that in mind, here's just a few of the heaviest investments for building your business even further, beyond its initial years of progress. After all, the more you set your eyes on the future, the better a foundation you'll build for your company!
A Professional Videographer
Your marketing needs to be top notch from day one. It needs to look professional and get a point across, as well as be creative and enticing enough to capture a potential customer's eye. You need to have your adverts sorted as soon as you are able to, and it's often useful to return to the drawing board at least three or four times before you settle on your marketing plan.
And most companies like to use videos to get their company presence, its message, and its products, out there. But you can't let just anyone make your marketing videos; these are the automatic playbacks on your home page, and in your sponsored posts on platforms such as Facebook. You need to know the job is being done properly, otherwise not a single person who could have a use for your product is going to take you seriously.
But it can be expensive to hire a professional videographer. After all, they're in high demand, and they need to be able to pay for the costs of Photoshop suites and the right cameras and lenses for the work you're asking of them. Roughly, if you're aiming to outsource to a professional freelancer, it's going to cost you anything in the region of $1000, and that can be just for a single day of shooting.
If you want more days to work with, it could be anything upwards of $5000, and if you want this skilled and talented professional to edit the whole thing together as well, you could be looking in the region of $15,000+. That's a lot for a small company to cover up front.
A Company Fleet
Company vehicles are very valuable in terms of business assets, and if debt ever graces your doorstep, they can be very useful in paying off any credit you might owe. But when it comes to investing in a fleet in the first place, you're going to paying about $5000 for a single car alone. And this is a standard car with no modifications; if you want bigger vehicles, the price is only going to get more and more exponential.
Then comes the cost of operating and maintaining these vehicles. Employees who use them on a daily basis are going to be able to claim back the money they spent filling the tank, or taking it to a mechanic (if they're allowed to take the vehicles home with them). And if any of your employees are involved in an accident on the road when behind the wheel of a car you foot the bill for, you're going to have to fork out for the insurance and any subsequent repairs.
Not to mention the lawyer costs, if you have a case to take to court; depending on the other driver and vehicle involved in the accident, you might even have to enlist the services of Keller & Keller semi truck accident lawyers. A car accident alone can cost thousands upfront for the car in question, and thousands down the line, but if a semi truck is involved, you'll most likely be dealing with a write off as well.
A Recruitment Campaign
Recruiting the right people for your business requires a talent of your own. You need to be able to spot who's right for the job after every interview you go through, and you need to have that gut instinct on your side, that tells you if the interviewee is someone to put your faith in. You're a small company, after all, and you need the people you hire to know what they're doing, and to hopefully need as little training as possible for the position you're advertising.
Which is why a recruitment campaign can be a good investment here, as well as a heavy one. You've got to target the right job boards, the right social media tags, and you've always got to have your eye on the ball. You need to take the time to comb through every CV that's sent your way, as well as put a hold on your own days to conduct interview after interview. A couple of weeks of your tight schedule might need to be disrupted at the least. And in your business, time is very much money!
Ultimately, updating your business requires a lot of thinking and foresight. You need to know you're doing the right thing for your company, and that the cost is going to pay off.