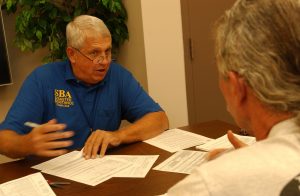 If you would like to make an informed decision about your business, you will have to carefully consider every option. You will have to create a helicopter view of how your business operates and find out what you can do to improve it. If there is no way you can make it work for you, there is a chance that you should consider putting an end to it. Sometimes, when you lose money every day staying open, it makes perfect sense to stop what you are doing and take a step back.
Excessive Debt
In case you find yourself in debt, and you don't see a way out of your financial situation, you might want to try and find a way to manage your money better. If it has already gone too far, you might need to have a sit down with your accountant. There might be some financial experts who can find you a solution. Still, to consider all your options, you need to consider booking an appointment with a bankruptcy attorney to help you see clearer about the different avenues you can go down.
No Space to Grow
If you have tried everything to grow your business, and have contacted a business coach, and they cannot find a way out, you will have to reconsider whether or not your current business model is feasible. If you cannot make it work, or can't get more clients, you will be stagnating for a long time. When you reach that invisible ceiling, you have to make a decision if you are happy with the size of your business or it is time to move on.
Increasing Costs
In case your business operating expenses keep on rising, this will put a huge pressure on your budget, and you will be challenged to make ends meet, pay your employees, and grow. If you cannot replace your existing suppliers with cheaper ones, and cannot improve the productivity, you should consider going out of business.
Shrinking Profit Margins

There might be various reasons why your profits are shrinking. It is possible that your suppliers are increasing your prices, or you have to deliver more benefits and training to your staff. You have to look through your books and see where the trends are pointing. If you are unhappy with the amount you are left with each month, considering the effort you put into building your venture, you should consider closing down.
Major Industry Changes
There are some trends that are hard to predict in business. For example, if you are in a competitive niche, and there is a shift in technology you can't afford to invest in or follow, you will lose your clients fast. Without a competitive advantage, your business will not survive, so you should probably try something else.
Every entrepreneur starts their business to make profits. If it is simply not happening for you, it might be time to walk away and review your business model and strategy to make better decisions in the future.
Kevin has been a professional writer in personal finance and business topics for over 20 years.