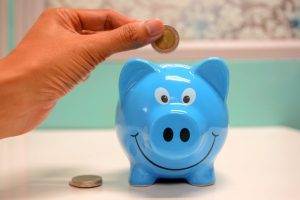 There are many options out there when it comes to starting a new business, but trying to decide which to do is not always simple. You want to start a business: you have the drive to start something new. And yet, you need to think about where you want to begin and what you feel passionate about before you get there. You need your business to be profitable for many years, and you want a business that will do well through stressful economic times. It would also be helpful to have a business that doesn't require too much start-up capital; particularly as you'll be brand new to the business world. Money may talk, but if you can't get the funding it won't be talking very loudly. Lastly, you want to be able to have a business that doesn't require you to have to go back to school and get a Phd. 
The good news is that most opportunities can be started in the home, but if you have grand plans for a life of wealth and luxury, then perhaps you need to think a little bigger instead of the standard "at home" business that you could begin. Being your own boss and making all the decisions can be fun, but it's more fun to enjoy building a healthy income with a business that is solid and well-run. 
It's rewarding to build something from the ground up, so why not consider one of these five business ideas to get you started?
Online Stores
Did you know that there is an online program called Fulfillment by Amazon? This program allows sellers to market their wares through Amazon. As Amazon is the largest online retail platform in the world, you'd be in an excellent position to take the headaches of running an online company. Amazon steps in to handle:
Storage

Packing

Returns

Shipping

Customer service queries 

Online listings
And all for fulfillment and monthly storage fees. You'd be responsible for sending your products to the fulfillment center at Amazon and for making your product listings, but Amazon take over the rest. They'll give you your portion of the sales proceeds (after their fees) every week. You can source products in a variety of ways, including from local and national wholesalers and overseas bulk discount suppliers. It's one of the best ways to get online if you want to run a business via the internet!
A Skilled Trade
Believe it or not, skilled trades are not as popular as they once were. People are not encouraged towards the plumbing and electricity trades in the same way that they used to be. Children grow up wanting to be football players or online celebrities instead of wanting to earn great money in a trade. Not only is a trade a useful skill, it's a key to working anywhere in the world. It doesn't matter how old you are, you're not too old to learn a trade and you can enjoy a very satisfying and highly paid position in a trade.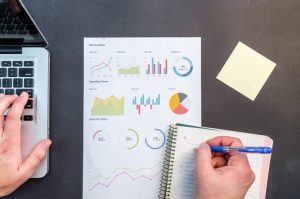 The demand for trade workers around the world is very high, with countries looking for those who can work in trades such as:
Heating, ventilation, air conditioning, and refrigeration (HVAC)

Welding

Carpentry and general construction

Masonry

Steelworking

Plumbing, pipefitting, and steamfitting

Electrical and electronic control systems

Machinists and Metalworkers
Not only are these trades excellent ways to work for yourself as a self-employed individual, you can look anywhere in the world and find a demand for your career. The startup capital is low compared to other businesses, and the job security is worth the time spent to retrain.
The Business of Aging
They say the two best opportunities for business are in life and death, but really, aging plays a big part in business. Optometrists and audiologists would be out of a job if they didn't work within the business of aging, and while people can use hearing aids and glasses at any age, they're more important in those who are more advanced in their years. Your business could be one that invests in or manufactures medical devices for sale, using important aspects like https://pctconformalcoating.com/industries-served/medical/ to be able to function well and earn a profit. The business of aging isn't all Botox and facelifts, so look into how you can assist in this arena and you'll find some success.
Software Engineering and Development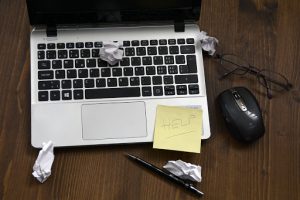 We live in a world that runs mostly online, with automation taking over in offices and businesses around the world. Without software engineers and developers, we wouldn't be able to have this advancing future. Software engineers and developers develop and create software on a range of platforms, from mainframes to mobile devices. Software developers are always going to be in high demand because we aren't going to be living in a time where we don't need to be online. The median wage is high, over $100,000 per year in some places, which makes it a very lucrative career idea, indeed!
Meal Kit Sales and Delivery
If you consider that we are living in an era of "everything now" you can see while meal kit and delivery services are becoming popular. We don't have time to shop, prepare and cook anymore. We want to be able to get our ingredients pre-measured, pre-cut and ready to chuck in a pan for ten minutes. Meal kits are becoming popular these days, with several companies investing in them to send to customers. 
For customers who are conscious about their health, you could start a business that involves healthy meal options with macro and calorie counts included. You could source local ingredients from farms and create more opportunities for them, too. It comes full circle when your business can help other businesses. You could offer a delivery service, catering to those who don't want to have to go out to shop for pre-measured ingredients, too!
Take the time to think about what you want from your new business, and you'll have a plan ready in no time.